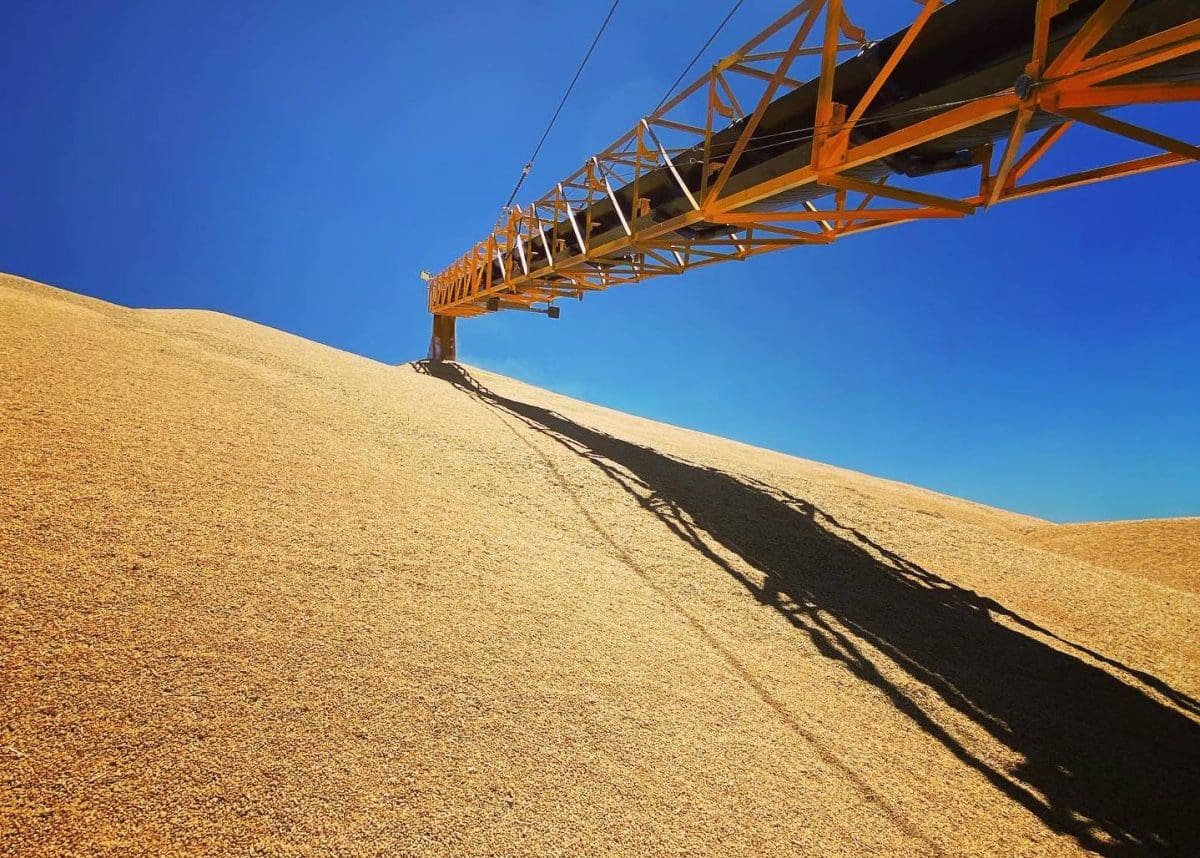 GRAINCORP has today announced plans to deliver a significant expansion and upgrade of its grains-receival network on the east coast of Australia (ECA) in time for the 2022-23 harvest.
Following two bumper winter-crop harvests, the agribusiness plans to build 2 million tonnes (Mt) of new storage capacity and upgrade the mobile fleet of equipment that services the extensive network.
The announcement is on top of the network expansion of 1.5Mt of additional storage built in 2021 to help manage the deliveries.
GrainCorp managing director and CEO Robert Spurway said the planning began with feedback from growers captured over recent harvests.
"We looked at the data from our truck turnaround time analysis and responses to our in-harvest surveys, in order to pinpoint where to invest in our network," he said.
"Some sites require more storage capacity given the production volume in that area; other sites require upgrades to stackers and drive-over hoppers, to improve the delivery experience for growers.
"Growers are continuing to invest in their harvest capability and the speed at which they can get the crop off, so it's important that we match this with our services."
More than 14Mt of grain was delivered to the GrainCorp network last season in the second consecutive bumper ECA 2021-22 harvest.
"Our operations teams have shown great resilience in receiving and outloading significant volumes of grain while contending with drawn-out harvest activity, labour shortages and weather disruptions," Mr Spurway said.
"It's clear to us that there will be a high carry-out of grain as we head into the next harvest, so this investment into the network will provide growers with confidence as they plant the new crop.
"We're seeing excellent planting conditions for the 2022-23 winter crop harvest and the first ABARES winter crop forecast in June will provide us all with more insight into what we can expect."
Mr Spurway said today's announcement builds on the company's annual harvest readiness program.
"Our preparations include a review of our 'flex' site capacity, segregation planning, maintenance and on-site process changes," he said.
"These works are designed to improve the delivery experience for growers – whether that's to increase the number of drop-off points for growers or increase the capacity at the grid, we're focused on removing bottlenecks at that critical time of the year.
"Our project management team will need to work through the approval processes with local government authorities, so we look forward to providing growers with specific details as soon as possible."
Source: GrainCorp