GRAIN haulers have been scrambling to adapt to rapidly changing fuel prices, with traders and transport companies introducing measures to adjust rates to the fuel market.
A rise in transport costs has been on the cards for a long time, with both diesel and the emission reducing Adblue skyrocketing in price – the question been by how much?
Victorian-based Riordan Grains managing director Jim Riordan said some companies were quoting grain with a clause to adjust transport prices to fuel costs as they fluctuate.
"It's not a Grain Trade Australia rule, but some people have been forward-quoting with the flexibility of changing transport costs to the fuel market at the time," Mr Riordan said.
"It is an interesting situation because sometimes the client can win out if they transport at a time when the fuel market has dipped, but it is hard to do in the grain industry, because everything is quoted on a per-tonne basis."
Livestock in the same boat
The situation has been similar in the livestock industry and Queensland Livestock and Rural Transporters' Association president Gerard Johnson said most of the industry had increased rates by 10 to 15pc since the start of the year.
"Most of the operators I have been talking to have introduced a fuel levy to keep up with the fluctuations in prices," Mr Johnson said.
"A couple of weeks ago, fuel started jumping up 30 cents a week and it was a bit hard to keep changing the rate. Most people just adopted a fuel levy which they can update every week."
Mr Johnson said for most transporters, fuel levies were only used in extenuating circumstances.
"Fuel levies have happened in the past, when the fuel price is fluctuating like it is at the moment," he said.
"Most people don't really like to do it because their clients want to know how much transport is going to cost."
Structural problems for oil market
The price of diesel is based off the oil market, which has been one of the hardest commodities hit by the Russian invasion of Ukraine.
In its March report, International Energy Agency (IEA) said there was no end in sight for the issues global oil supply is facing.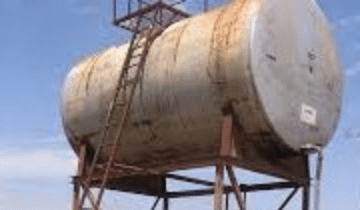 "The implications of a potential loss of Russian oil exports to global markets cannot be understated," the agency said.
"Russian oil continues to flow for the time being due to term deals and trades made before Moscow sent its troops into Ukraine, but new business has all but dried up."
The United States has released 180 million barrels of oil from its strategic reserves, but that is not expected to have an impact on prices. The IEA report said supply relief in the short-term was unlikely.
"Prospects of any additional supplies from Iran could be months off. Talks over a nuclear deal that paves the way for sanction relief have apparently stalled just before the finish line," the report said.
"Growth will come from the US, Canada, Brazil and Guyana, but any near-term upside potential is limited."
Fuel excise cut has minimum impact
Back in Australia, the Federal Government last week announced a cut to the fuel excise. (See more on that here).
Recent analysis from the ACCC has found prices at the bowser should decrease more in the coming weeks.
"Over the next weeks, as petrol stations use up their stocks of fuel on which the higher excise had already been paid, we expect the reduced wholesale price to be passed through at the bowser everywhere," ACCC chair Gina Cass-Gottlieb said.
But Mr Johnson said it was going to have little impact on the price of fuel for livestock transporters, who buy in bulk.
"We can't claim fuel tax credits for the two quarters, which was about 17.8c, so we're only getting a 4.3c reduction," he said."
"But when you are talking about $2/litre for fuel, that 4c doesn't make much of a difference to fuel bill."
Adblue prices remain high
On top of the price of diesel, the emissions reducing Adblue has also doubled in price since the middle of last after stocks almost ran out.
Mr Johnson said the price of Adblue had stopped increasing, but it was a major cost to livestock transporters.
"I think the supply of it is fine, but with the cost of urea it's hard to see the price Adblue going down," he said.
"Last year we were buying it at 60c/litre and now it is about 150."
Grain Central: Get our free cropping news straight to your inbox – Click here