RUSSIAN software developer, Cognitive Technologies, has extended its development of autonomous driving systems for agricultural machinery with its latest innovation, an 'agrodroid' autonomous control system that can be transferred between different machines on a farm.
Drawing on the AI-based systems it has developed for self-driving cars and autonomous transportation, the company has launched what it claims to be the world's first C2-A2 Agrodroid, an industrial model of the universal control system for autonomous agricultural machinery.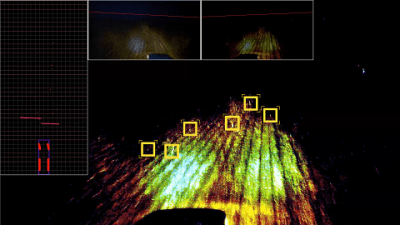 "C2-A2 is an artificial brain that is equipped with a cradle – a universal device for fast connection with different agricultural machinery: harvesters, tractors, sprayers and others," Cognitive Technologies president, Olga Uskova, said.
"The installation of a C2-A2 Agrodroid makes any harvester or tractor autonomous and any agricultural activity smart. Supplying the solution with a cradle makes it possible to move this artificial brain from one machine to another without purchasing a new system each time."
Ms Uskova said the key innovation of the new product was its Convolutional Neural Network (CNN) that had been modified for agricultural purposes and tasks.
"An important feature of the new product is the complete safety of all the fieldworks. In comparison to the existing autonomous driving systems for agricultural machinery, which are GPS-based, the neural networks based C2-A2 opens a new class of systems that is able to protect equipment and people from all possible collisions," she said.
"Another competitive advantage is the lack of expensive sensors. Unlike other analogues that use expensive laser scanners (Lidars) and stereo cameras, the Cognitive Technologies team has developed such a computer vision system that is able to achieve similar results with the use of just one single video camera.
"The use of just one sensor, not 3 or 4 as proposed by other manufacturers, allows us to reduce the cost of the whole solution by 3-5 times. The final cost of the C2-A2 Agrodroid will be about US$3000, which is approximately 1.5 per cent of the cost of the combine harvester and about 3pc of the cost of the tractor.
"We estimate the agrodroids market volume at US$94 billion and expect to get at least 15pc market share in the next five years. The world's tractor fleet that is ready for our solution is about 27 million machines."
Source: Cognitive Technologies