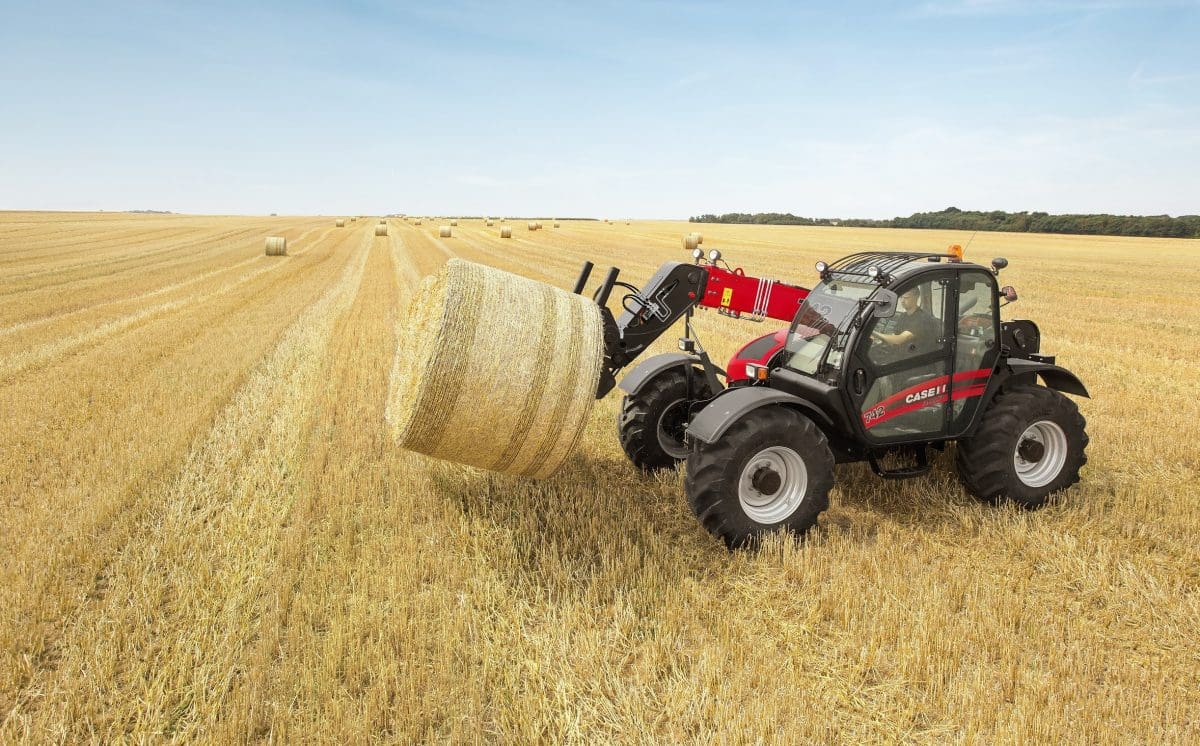 A TELEHANDLER has been added to the Case IH Australia range with the release of the Farmlift 742 telescopic loader at the AgQuip field day at Gunnedah, NSW, this week.
"This is the first time we've offered a telescopic loader in this market and in doing so we wanted to give customers looking for a product like this a Case IH option, which they haven't had in the past," Case IH ANZ product specialist for hay and harvest Andrew Wood said.
"Where there is a need we try to seek solutions by adding new products when we can, and the Farmlift is a great example of this."
With a maximum lift capacity of 4200 kilograms and a lift height up to 7 metres, the Farmlift is ideal for getting heavy items on to and off trucks, and moving them around the farm.
"Farmers will often use a tractor with a loader for certain jobs, but you can sometimes find that a tractor with a loader can be limited in how much you can lift, and how high you can lift it."
"Most tractors will not be able to match the Farmlift for reach or capacity because a telescopic loader is specifically designed for that kind of work."
Four-wheel drive for added traction is standard and four-wheel steering delivers additional manoeuvrability as required in tight spaces.
The wheels have also been pushed out to each corner of the machine to lengthening the overall wheelbase, which improves the ride as well as the machine's stability.
Mr Wood said the Farmlift was simple to operate, and capable of ground speeds of up to 40 kilometres per hour to ensure tasks like moving hay bales from the paddock to the shed can be completed as quickly and as efficiently as possible.'
Patriot range expanded
Also on display at the Case IH stand at AgQuip is the new Patriot 50 Series sprayer.
"It's an exciting expansion of our self-propelled application equipment line-up with three new models – the Patriot 3250, 4350, and 4450," Case IH AU/NZ product manager Patriot sprayers Jason Wood said.
"This has been a comprehensive redesign of one of our flagship models and the benefits are obvious from the first time you sit in the cab: more comfortable to operate, complete vehicle control, and technology features offered for the first time in the Patriot."
Supporting the launch at AgQuip is Case IH's US-based Patriot global product manager Brent Bast, who has been instrumental in the development of the new 50 Series.
Source: Case IH
Grain Central: Get our free news straight to your inbox – Click here