What's the latest in the farm machinery world?
Chesterfield absorbed into Vanderfield
Tractor sales head for record
Morris Industries under new ownership
Claas makes the connections
AFS Connect 'game-changer'
Grain monitoring system reduces losses
………………………………………………………………………………………………………………………………………………..
Chesterfield absorbed into Vanderfield
AFTER 57 years under the ownership of the Pennefather family, John Deere agricultural equipment dealership, Chesterfield Australia, is to be sold to the RDO Australia Group (RDO), bringing its 11 branches across New South Wales and Queensland under the Vanderfield brand, owned by RDO.
The move will expand the Vanderfield John Deere network to 29 branches in Queensland and NSW.
Separately, Chesterfield will simultaneously divest its Dubbo and Warren dealership to Hutcheon and Pearce, a John Deere dealership group based in southern NSW.
RDO Australia Group chief executive officer, Julie Whitcombe, said the purchase meant branches established by Chesterfield across NSW and Queensland could continue to serve their local customers and support the continuing growth of the agricultural industry in new ways.
"Chesterfield Australia was looking for the right buyer and RDO Australia Group was looking for the right opportunity to strengthen our support base in regional areas for both our agricultural and construction businesses. The opportunity to build in these areas from an established John Deere dealership that shared similar values to our own made perfect sense for us.
"In bringing 11 Chesterfield branches under the Vanderfield banner, we want our customers to know that we are here for the long-term and ready to support them through their challenges as well as their growth opportunities. We are confident in the future of Australian agriculture and we're pleased to have this opportunity to work with the Chesterfield teams into the future."
Chesterfield Australia chief executive officer Damien Effeney said Chesterfield Australia and Vanderfield were an ideal fit.
"Chesterfield Australia's inclusion into the Vanderfield business further establishes it as one of the leading agricultural machinery dealerships in Australia," Mr Effeney said.
"Outgoing owners the Pennefather family have endorsed this purchase as the best way to ensure the legacy of the business they have nurtured for over 50 years.
"I know our customers and the team can look forward to an excellent experience with Vanderfield and RDO Australia Group and I am delighted by this opportunity for these excellent dealerships to secure a positive future."
The RDO Australia Group is already part of one of the world's John Deere and Vermeer equipment dealer network and encompasses Vermeer Australia, Vanderfield and RDO Equipment. Once the purchase is finalised the group will employ over 700 staff across 29 branches.
……………………………………
Tractor sales head for record
TRACTOR sales in Australia are on track for a record year with figures for the month of September showing a 29 per cent increase on the same month last year, and up 22pc year-to-date.
Tractor and Machinery Association (TMA) president, Gary Northover, said the ongoing demand for agricultural produce combined with favourable weather conditions across the nation, supported by the Federal Governments Instant Asset Write Off program, were supporting record sales volumes.
"Previous record years have seen tractor sales of 12,000 achieved, this year looks like going past the 13,000 mark for the first time since the 1980s," he said.
Activity across the states remains extremely positive with the continued recovery in NSW the standout, up 41pc on the same time last year and now sitting 30pc ahead for the year.
Victoria reported another strong month, up 27pc and now 22pc ahead year to date.
Queensland was up 22pc to be 14pc up for the year.
Western Australia sales were down due to some negative weather events and remains 4pc behind last year.
Sales in South Australia are back on track with another strong month after a poor 2019, now 60pc up YTD.
Activity in Tasmania remains strong, now 25pc ahead for the year.
Mr Northover said the increase in sales numbers was again due almost entirely to the ongoing strength in the smaller end of the market supported by the Instant Asset Write off scheme.
The under 30kW (40hp) range was up 71pc for the month and now sits 29pc ahead for the year to date.
The 30-75kW (40 to 100hp) range was again up strongly 27pc, now 22pc ahead for the year.
The 75-150kW (100 to 200hp) category bounced, up 26pc and still up 31pc for the YTD, whilst sales in the large 150kW (200 hp) plus range were again down another 23pc, leaving this category 9pc behind YTD.
Sales of combine harvesters remain steady with most product now in place for the upcoming harvest season. The full year picture is likely to be around 15-20pc down on last year.
Baler sales were again very strong, remaining up 38pc year to date whilst sales of out front mowers were strong and still 15pc ahead of the same time last year.
Morris Industries under new ownership
RITE Way Mfg. Co. Ltd. is set to take over full ownership of the Canadian seeding, tillage and hay specialist, Morris Industries.
Rite Way is a Canadian manufacturer of soil preparation, tillage and forage equipment predominantly sold into North America.
President and chief executive officer, Heather Forbes, said taking 100 per cent ownership would allow the business to restructure its manufacturing approach in Western Canada.
"We are confident we can guide Morris into a new era, continuing the strong Morris brand and building on its historical success in precision farming solutions," she said.
Rite Way's investment in Morris Industries was with the proviso that McIntosh Distribution remained as the Australian national distributor.
…………………………………….
Claas makes the connections
CLAAS has upgraded its telematics remote monitoring technology to include automatic documentation, data transfer and mixed-fleet monitoring.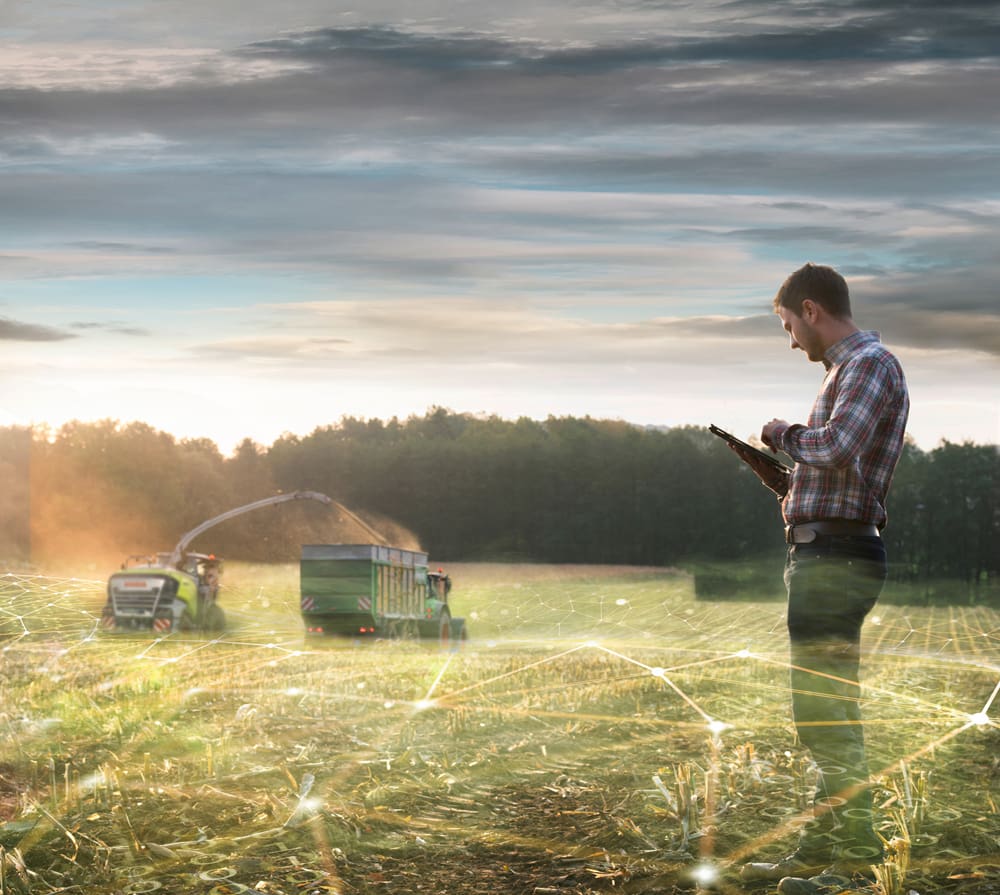 Telematics continuously transfers GPS location, machine performance and yield data from connected Claas combine harvesters, forage harvesters and tractors via the mobile phone network.
The technology can also be fitted to a range of Claas implements, including Quadrant large square balers and Cargos dual-purpose wagons.
CLAAS Harvest Centre product specialist – precision, Joshua Patrick, said telematics enabled authorised individuals to monitor the location, machine performance and yield data of equipped machines in real time from any location.
"This technology provides enormous benefits in terms of logistics, service and data," he said.
"For example, this data can be used to determine where transport is required, produce accurate job data or create precise yield maps.
"Australian grain producers are quite familiar with yield mapping.
"The powerful combination of telematics and the NIR sensor fitted to Claas Jaguar forage harvesters means producers and agronomists can now produce yield maps for forage crops as well.
"The NIR sensor accurately measures yield and quality, including dry substance content and also about constituents such as sugar, starch, protein and fibre content. The amount of silage inoculant applied can also be documented."
……………………………………
AFS Connect 'game-changer'
CASE IH has introduced a 'game-changing' new level of tractor connectivity and remote monitoring with the official launch of the AFS Connect Magnum.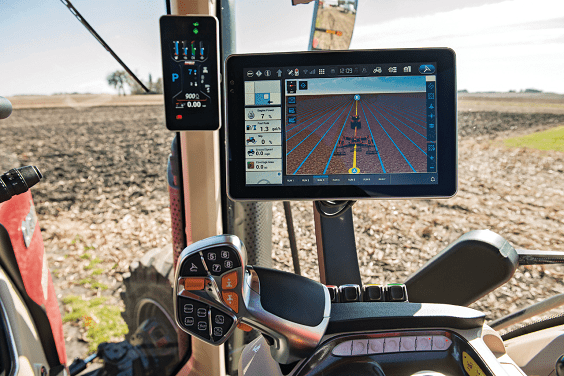 The upgraded models feature a new display, operating system and receiver, and redesigned cab.
"The AFS Connect portal is the key to this series of tractor, giving the customer a view of the field operations, fleet information and agronomic data from their preferred device, wherever they are, and also allowing for the sharing of this information with trusted third parties," Case IH ANZ high horsepower product manager, Alyx Seismeyer, said.
Ms Seismeyer said increased integration and customisation meant an operator could configure the tractors electronics to simplify day-to-day tasks.
"User definable short-cut keys, customisable remote paddles and ISOBUS Aux-N compatible multi-function handle and joystick all help to reduce cab clutter and make these machines some of the most comfortable and intuitive available today," she said.
The AFS Connect Magnum will be available in 150-300kW (200-400hp) wheeled models, and 255kW (340hp), 285kW (380hp) and 300kW (400hp) Rowtrac models.
……………………………………
Grain monitoring system reduces losses
THE 'Bushel Plus' system – invented by Canadian founder and co-owner Marcel Kringe – works out the exact amount of grain lost on any one harvesting run.
This takes the guesswork out of estimating crop losses – allowing farmers to get the most efficient grain harvesting out of every crop.
The system uses precision instruments that are easily installed under any harvester.
Western Australian grower, Scott Angwin, who farms north-east of Wagin, said fitting the Bushel Plus system on his 'Claas 770' header had kept his grain losses to less than 1.5 per cent since he began using.
"Grain losses can easily spike to five per cent or more, if the settings are incorrect," Mr Angwin said.
"With this easy monitoring system we are able to keep our losses very low. This translates to some huge savings: i.e. for every one per cent of grain saved, this may equate to an extra $12 a hectare.
"For our program alone that equates to about $32,000 a year in potential savings."

……………………………………………………………………………………………………………………………………………………..
Sources: Chesterfield, TMA, Morris Industries, Claas, Case IH, Bushel Plus.