AS power prices rise, demand for special loans for energy efficient equipment climbs as farmers and businesses across Australia seek new ways to offset costs, according to Commonwealth Bank lending trends and research.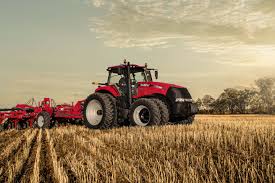 Month-on-month, Commonwealth Bank is seeing strong growth in lending for new energy efficient equipment on farms.
"If we compare January to June this year, the value of new loans to farmers for energy efficient equipment has increased by more than 400 per cent and we expect this trend to continue," Commonwealth Bank general manager of regional and agribusiness banking for NSW, Margot Faraci, said.
Commonwealth Bank has partnered with the Clean Energy Finance Corporation to provide discounted financing to help businesses fund energy efficient vehicles, equipment and projects.
Customers receive a 0.70 per cent discount when they choose to finance qualifying equipment such as fuel efficient vehicles, energy efficient lighting and fittings, farm machinery, commercial lighting and rooftop solar panels valued between $10,000 and $5 million.
"Energy prices are one of the key cost concerns weighing on the minds of Australian farmers and regional business operators," Ms Faraci said.
"Since the launch of our current energy efficient equipment finance program in October 2016, farmers have led the charge, investing in efficient equipment that helps reduce energy consumption, fuel costs and their carbon emissions. Agribusiness customers now make up nearly half of our total lending in this category."
While farmers are at the forefront of investment in energy efficient equipment, other sectors are also increasing investment in this area.
According to a Commonwealth Bank survey, 15pc of businesses with an annual turnover of more than $25 million currently use energy efficient equipment in their operations, however this figure is on track to increase to 40 per cent by the end of the year.
Source: Commonwealth Bank