HARDI Australia, the Australian subsidiary of global sprayer specialist HARDI International, has announced the release of its new Hellios lightweight self-propelled sprayer and Paragon AL sprayer boom brand in Australia and New Zealand.
Specifically designed for use on soft soils, tight headlands and difficult slopes, the 3000 litre Hellios has already proven popular with growers in Europe, HARDI Australia's CEO, Bill Franklin, said.
Mr Franklin said the local business has invested considerable time and expertise to tailor the European concept to Australian and New Zealand farmers' requirements.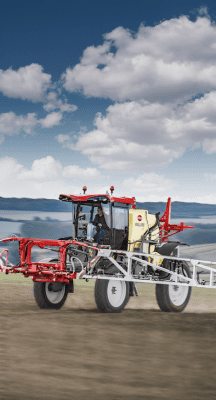 A distinctive feature of Hellios is its front-mounted aluminium boom, offered locally in widths from 24 to 36 metres. The arrangement gives operators a panoramic forward view of their spray application from a high and comfortably furnished Category 4 cab.
Mr Franklin said HARDI's AutoHeight control means the Hellios boom will spend far more time at an optimum height above the crop or soil – "and that means more effective application," he said.
HARDI Australia will offer Hellios with the fixed track width of 1.8 metres favoured by many local growers, as well as wider 2 m and 3 m options. Four wheel steering is also available, giving the machine superb manoeuvrability in tight headlands.
Another unique HARDI technology on Hellios is the ActivAir nozzle control system, which maintains pressure in the fluid system for instantly accurate spray rates as soon as nozzle sections are activated. Other features include a 35 litre graduated induction hopper, multi-layer airbag suspension, and a sophisticated Matrix Pro GS 840 controller.
Paragon boom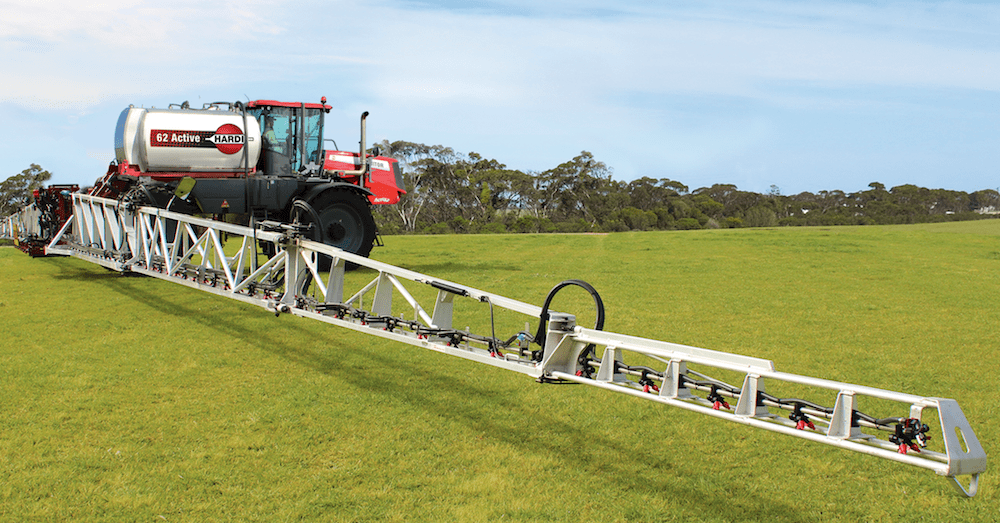 Mr Franklin said integrating aluminium booms with HARDI's advanced boom centres and movement dampeners enabled the company to optimise each boom's performance and longevity under a wider range of conditions.
HARDI's unique AutoTerrain technology meant there was virtually zero chance of a ground strike when using HARDI Paragon AL booms, he said.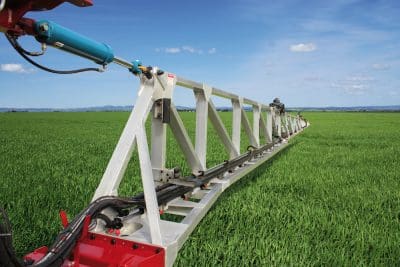 HARDI AutoHeight automatically maintains an optimum nozzle height above the crop or the ground. HARDI Paragon AL booms can also integrate H-Select application rate management – the only system for controlling both droplet size and rate through the broad speed range experienced on booms over 36 metres.
HARDI Paragon AL booms are currently offered in widths from 24m to 48.5m, for the brand's trailed and self-propelled sprayers.
HARDI Australia is a subsidiary of HARDI International and a part of French company EXEL Industries, the largest specialist manufacturer of spraying equipment in the world.
With 110 people employed at its Adelaide headquarters, HARDI Australia manufactures sprayers for Australian conditions.
Source: HARDI Australia.