The farm machinery sector is set to gather for their annual industry event – the Tractor and Machinery Association (TMA) Conference to be held at the MCG, Melbourne, on Tuesday, July 18, 2017.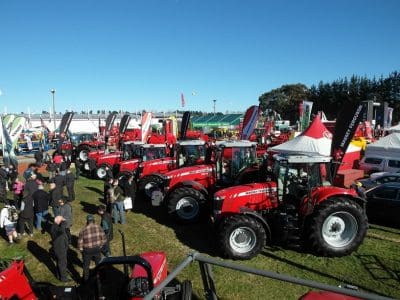 The program will feature speakers and panellists who will explore where the industry is headed and what part it will play in the broader agricultural sector in Australia's economy.
The conference is open to machinery manufacturers, importers, dealers and affiliated companies involved in agricultural machinery in Australia and New Zealand. Members and non-members are welcome.
The speaker list includes:
Agriview owner, Alan Kirsten: delivering his much anticipated 'State of the Industry' presentation, showing where and when the sales have been and are coming in Australia.
VicRoads heavy vehicles productivity manager, Ian Mond: to present the latest developments in regulations for transporting oversized equipment. Ian will be joined by a representative from NHVR to discuss nationwide harmonisation.
Tesla Australia business development manager, Nick Carter: to discuss Tesla's mission to accelerate the world's transition to sustainable energy.
William Adams CAT general manager marketing, Bruce Edwards: as one of the oldest Caterpillar Dealers in the world, Bruce will provide an insight into the workings of a Cat Dealership.
Westpac senior economist, Justin Smirk: a regular presenter at the TMA Conferences.
A representative from AMTIL: to discuss the Australian Entrepreneurs program, a Federal Government initiative to assist manufactures in critical industries such as agriculture.
Conference registrations: https://www.trybooking.com/book/event?eid=281109
Source: TMA, www.tma.org.au