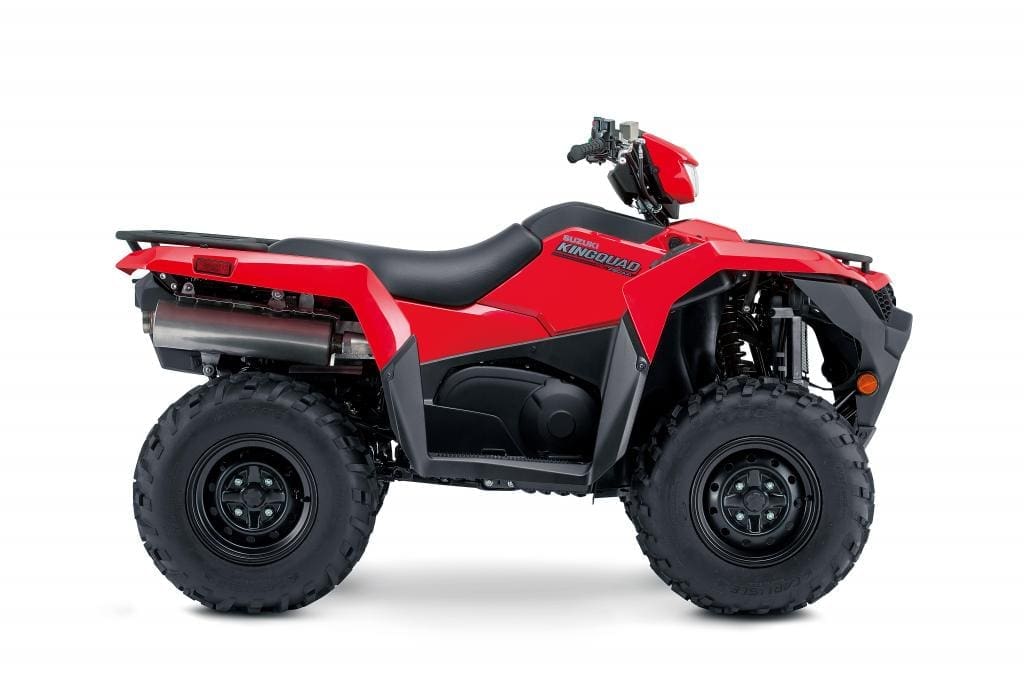 THE Australian Competition and Consumer Commission (ACCC) has issued a recall notice on 490 Suzuki Australia quad bikes sold in Australia, stating that they were sold without appropriate safety information and reflectors.
"The products do not comply with the Consumer Goods (Quad Bikes) Safety Standard 2019," the notice states.
"The quad bikes have not been fitted with the required reflectors, compliance certificate labels, hang tags. Required information is missing from the owner's manuals."
The ACCC notice says that without the required reflectors and information relating to the stability of the quad bike, there is an increased risk of serious injury or death to the user.
The Suzuki recall applies to 2019 to 2021 manufactured all-terrain vehicles (ATVs) including the following models LT-A750XPM0,  LT-A500XM0,LT-A500XPM0, LT-Z50M0-M1, LT-Z90M0-M1, LT-A400F-M0, LT-F400F-M0, and LT-F300FK4.
The recall notices affects 490 vehicles sold nationwide.
A full list of VIN numbers can be viewed here.
The ACCC said affected owners will be contacted by direct mail.
"Affected owners should contact their nearest authorised Suzuki dealer to arrange for an inspection and repair of the vehicle.
"For more information, consumers can find their nearest authorised Suzuki Dealer at https://www.suzukimotorcycles.com.au/range/atv/."
Meanwhile the ACCC has included quad bikes on a list of its "five product safety priorities" in 2021.
"The ACCC will this year focus on implementation of important safety standards relating to quad bikes including preparing consumers and businesses for a mandatory requirement for operator protection devices as it is introduced in October," ACCC chair Rod Sims told the National Consumer Congress on Monday.
The ACCC's five product safety priorities for 2021 includes conducting education, surveillance and enforcement in relation to the quad bike safety standard.
"There were a record 23 quad bike deaths last year, many from rollovers, and since 2011 there have been 162 deaths and an estimated six injuries per day associated with quad bikes. This is appalling and unacceptable," Mr Sims said.
"The ACCC will be focused on ensuring compliance with a series of requirements which are already in effect and importantly, also delivering educational initiatives about the second phase requirements that come into effect in October 2021."
Also included on the list are implementing new safety standards for button batteries, implementing strategies for unsafe infant sleeping products, strengthening product safety online through commitments from online marketplaces, and scoping effective risk controls for toppling furniture.
Source: ACCC