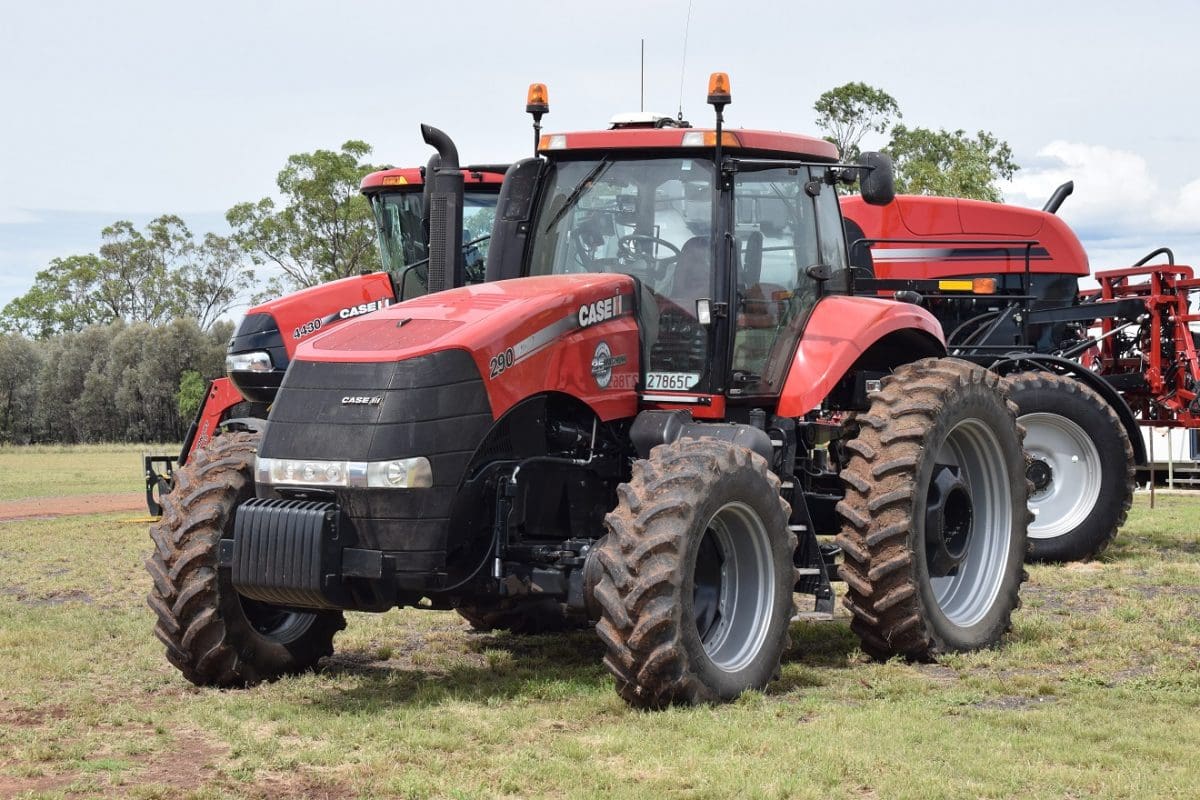 SALES of agricultural tractors were down in April by 3 per cent on April 2021, and are now 11pc behind for the 2022 year to date (YTD), according to the latest volume of sales data from the Tractor and Machinery Association of Australia (TMA).
This is still a strong level of sales for the industry which continues to be severely hampered by supply issues.
Exacerbating the challenges associated with getting machines, most members are now reporting solid price increases being passed on by their factories after a number of years of largely absorbing these movements.
Of particular note is the supply of steel, with Ukraine reportedly responsible for a large share of the world's production, and the impact on its industry leading to price increases across the board.
Demand for agricultural machines is presently very strong worldwide.
With the Australian Taxation Office's Temporary Full Expensing Program for capital investment set to run until June 2023,  along with continued demand for Australia's farming produce, TMA said it expected activity to remain strong.
"Indeed a recent survey of dealers has found that the majority expect turnover to remain unchanged for the outlook period," the report said.
April 2022 sales figures by state comparing with April 2021, and YTD, were varied:
New South Wales sales were down 21pc for the month and are now down 13pc YTD;
Queensland was up 12pc as deliveries delayed in March due to the inclement weather took place, and are now 1pc down YTD;
Victoria was 19pc up on April due mainly to supply of small hp units and is now 4.2pc down YTD.
Western Australia recorded another drop, this time 5pc for the month to be 27pc below YTD;
South Australia dropped 8pc versus April 2021;
Tasmania was down 15pc versus April 2021;
Northern Territory fell 21pc versus April 2021.
Across the performance categories, sales of tractors under 30 kilowatt (kW) were up 20pc on April 2021 to be 2pc below YTD.
The 30-75kW range was up 3pc on April 2021 and is 2pc ahead YTD, while the 75-150kW category was down 18pc on the corresponding month.
The 150kW plus range was again down, this time by 15pc compared to April 2021, and is now 33pc below YTD.
"The big end of the range is experiencing the worst of the supply-chain delays as members report lengthy lead times out of the factories due to everything from steel supply to the ongoing shortage of computer chips.
Combine harvester sales are yet to commence for the year, but dealers are reporting healthy pre order interest for machines which should lead to another strong year's sales.
Source: TMA