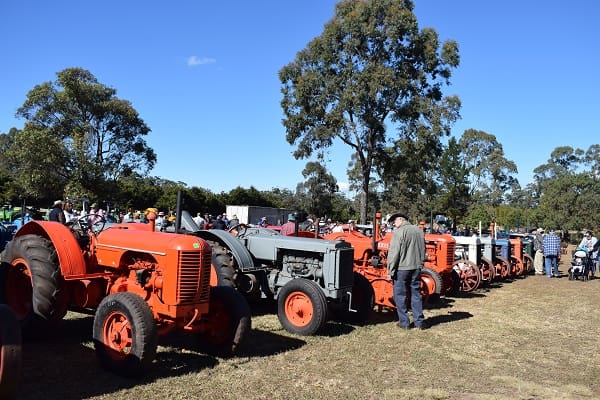 THE complete dispersal of a unique collection of vintage tractors at Toowoomba in southern Queensland on the weekend drew a crowd of around 3000 and put a benchmark in the Australian vintage machinery market.
The collection was the work of former St George cotton grower and now Toowoomba resident, Albert Brimblecombe, who put over 400 lots of vintage machinery and equipment on the market, including more than 100 restored tractors.
The sale saw one of Mr Brimblecombe's prized possessions, a 1911 Titan D tractor, top the market at $80,000, while many of his other carefully restored vintage tractors made five-figure sums.
Bundaberg Auctions Australia Wide auctioneer, Matt Beer, said the unique collection warranted the interest of a big crowd of buyers and onlookers, many of whom had travelled from interstate.
"The sale was above expectations. There are always a few ups and down in auctions, but there were far more ups than downs," he said.
"It was an auction that put a true value on vintage tractors in Australia with the variety and quality of machinery, and an auction with no reserves or buyers' premiums."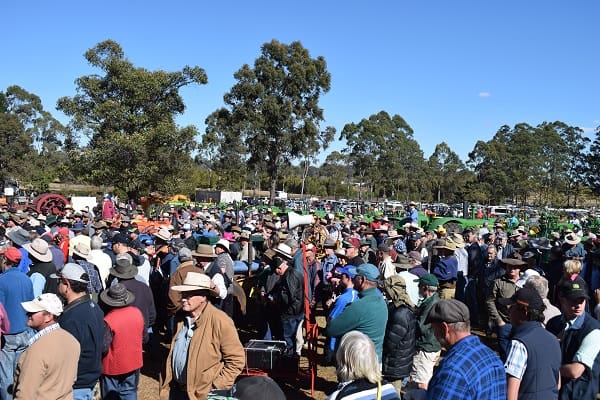 Mr Beer said the auction heralded a resurgence in the market for restored John Deere tractors.
"It had been on a downer of the last few years, but I think this sale has put a spark back into the collectors' eyes," he said.
A restored John Deere 5010 diesel tractor went for $34,000, a JD 4010 made $24,000 and a JD 3010 made $14,000.
Other notable sales included:
Tractors: David Brown 50D, $34,000; Austin steel wheel, $15,500; Hart Parr 30 open drive steel wheel, $15,000; Lanz Bulldog H, $14,000; Samson Model M steel wheel, $12,500; Vickers steel wheel, $11,500; Rumley Do All steel wheel, $9500; Emerson Brantingham steel wheel, $9500; Oliver Hart Parr, $8500; Wallis steel wheel, $8500.
Cross-engine Case tractors made to $24,500.
A Fordson Wehr grader sold for $17,000 and a Loyd V8 crawler made $20,000.
Grain Central: Get our free daily cropping news straight to your inbox – Click here