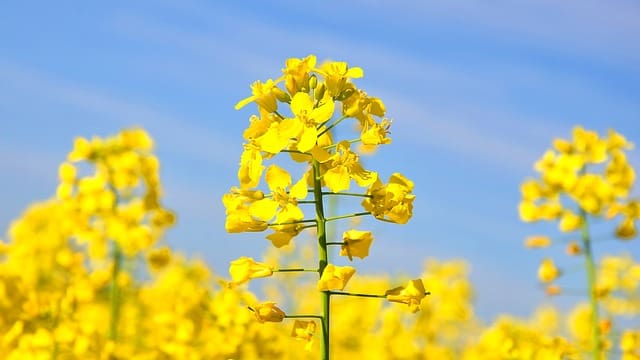 AUSTRALIA exported tonnes 608,836 tonnes of canola in February, down 7 per cent from the 652,530t shipped in January, according to the latest export data from the Australian Bureau of Statistics (ABS).
Continuing the trend of recent months, Germany was the biggest market for February shipments.
It was the destination for 141,294t of the total, followed by Belgium on 129,929t and France on 88,705t.
According to Lachstock Consulting's latest monthly GM Canola Market Wire released today, Australia's 2021-22 canola-shipment program will hit its straps at more than 800,000t each month from March to May.
This falls well short of the monthly 1 million tonnes expected in March at least, and is a function of fierce competition on shipping stems across southern Australia from wheat, barley and pulses.
In its Agricultural commodities: March quarters 2022 report, ABARES has forecast Australia's 2021-22 (Oct-Sep) canola exports at a record 5.2 million tonnes (Mt), well ahead of the record 3.6Mt shipped in 2016-17.
| | | | | |
| --- | --- | --- | --- | --- |
| CANOLA | Dec | Jan | Feb |  Tonnes |
| Bangladesh | 1500 | 18338 | 54526 | 74364 |
| Belgium | 62500 | 139618 | 129929 | 332047 |
| Canada | 0 | 0 | 2 | 2 |
| France | 84807 | 127417 | 88705 | 300929 |
| Germany | 126662 | 185682 | 141294 | 453638 |
| Indonesia | 339 | 105 | 60 | 504 |
| Japan | 1786 | 70730 | 56531 | 129047 |
| Malaysia | 6933 | 3395 | 1897 | 12225 |
| Nepal | 3890 | 1177 | 2201 | 7268 |
| Netherlands | 0 | 86045 | 82621 | 168666 |
| Poland | 0 | 20000 | 0 | 20000 |
| South Africa | 0 | 23 | 57 | 80 |
| South Korea | 344 | 0 | 0 | 344 |
| United Arab Emirates | 0 | 0 | 51013 | 51013 |
| TOTAL | 224761 | 652530 | 608836 | 1486127 |
Table 1: Australian canola exports for December 2021 and January and February 2022. Source: ABS
Grain Central: Get our free news straight to your inbox – Click here