OPINION
IF anyone thought the United States/China trade war would blow over with a "deal" that would rectify the trade imbalance and see China submit to new oversight of its market access restrictions, technology acquisition methods and protectionist tariffs, think again.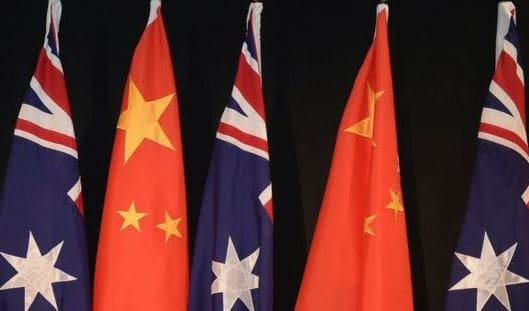 The New York Times made it patently clear in an article titled "Trump Wants To Wall Off Huawei, But The Digital World Bridles At Barriers".
In the article David Sanger writes: "President Trump has finally succeeded in building his wall – not the one he keeps demanding on the south western border, but a far more complex barrier meant to block China's national telecommunications champion Huawei from operating in the United States".
Mr Sanger goes on to add: "This fight is far more than merely crippling one Chinese telecoms giant. Mr Trump and his aides want to force nations to make an agonising choice: which side of the new Berlin Wall do they want to live on?"
In a way Australia has already made its choice, by banning Huawei from participating in the development of our 5G network last August.
It has been made clear by US authorities that this trade war is far more than an economic issue. It now seems it has hardened into a national security issue.
US national intelligence deputy director, Sue Gordon, said: "We are going to have to figure out a way in a 5G world that we're able to manage the risks in a diverse network that includes technology that we can't trust."
If this was not clear enough for allies, US Secretary of State, Mike Pompeo, has argued that countries will choose between the internet they know and an authoritarian version controlled by China. Any allies that side with Huawei and China will be cut off from American intelligence.
Last year Australia's former ambassador to China Geoff Raby wrote in the Australian Financial Review (AFR) that our Foreign Minister Julie Bishop had damaged Australian diplomatic relations "by adopting a policy of strategic mistrust towards China and any semblance of influence had waned to the point where relations are now in the freezer".
As Peter Drysdale wrote in the AFR on May 22, 2019: "The new government must fix the sputtering political relationship. There's no more important issue for Australia at this time in the history of its international economic and foreign affairs than to get the relationship with China right".
For Australian agriculture our task is to strengthen our friendship with the Chinese which may entail commodity groups all having resident Chinese speaking advocate offices and to more regularly visit this remarkable friend and trading partner that has helped our nation prosper and flourish in the 21st Century.
To be more open about our friendship with China in trade we will grow together as we have seen our country prosper since China joined the World Trade Organisation (WTO).
We must not abandon China for a US-led isolation strategy of China.
As Australian National University Asian Bureau of Economic Research in the Crawford School of Public Policy head, Peter Drysdale, said: "The resilience of the Australia/China trade relationship depends fundamentally on both partners' commitment to the international market system and the rules under which it has flourished".
Chris Kelly is a farmer at Woomelang in Victoria's Mallee.