AUSTRALIAN barley is once again likely to be the volume supplier of 11, 60,000-tonne cargoes awarded this week in the latest Saudi Grains Organization (SAGO) tender.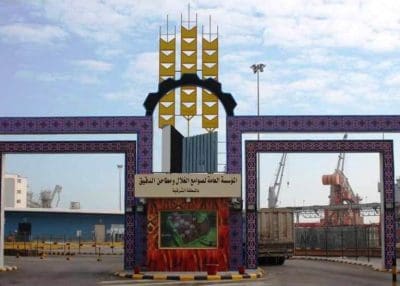 Western Australia's CBH Grain has clinched two of the three cargoes for delivery to Gulf ports where, compared with delivery to Red Sea ports, Australian cargoes benefit from a relatively lower freight differential than cargoes shipped from the Black Sea.
Viterra has won four of the eight cargoes to go into Red Sea ports, and Viterra's South Australian terminals are widely tipped to be the supplier of those.
Suppliers Aston, Holbud, LLC Trade and Solaris will each supply a Red Sea cargo, and Holbud also won a cargo into the Gulf; additional cargoes of Australian barley may be sold fob to supply one or more of those.
The average price per tonne of barley was US$279.77 cost and freight, or AU$366.10, and all cargoes are for second-half April and May arrival.
Thomas Elder Markets manager commodity market insights Andrew Whitelaw said a large proportion of the tender was likely to originate from Australia.
"It's the third tender in a row where Australia has won substantial volumes," Mr Whitelaw said in his Market Morsel released today.
"This removes some of the anxiety caused by the removal of China as a trading partner.
"One thing we have on our side is the overall lift in global grain values since harvest.
"This has afforded growers with attractive pricing levels and insulated us to an extent from our large crop.
"Had these overseas issues not occurred, then it might have been a different picture."
Grain Central: Get our free cropping news straight to your inbox – Click here