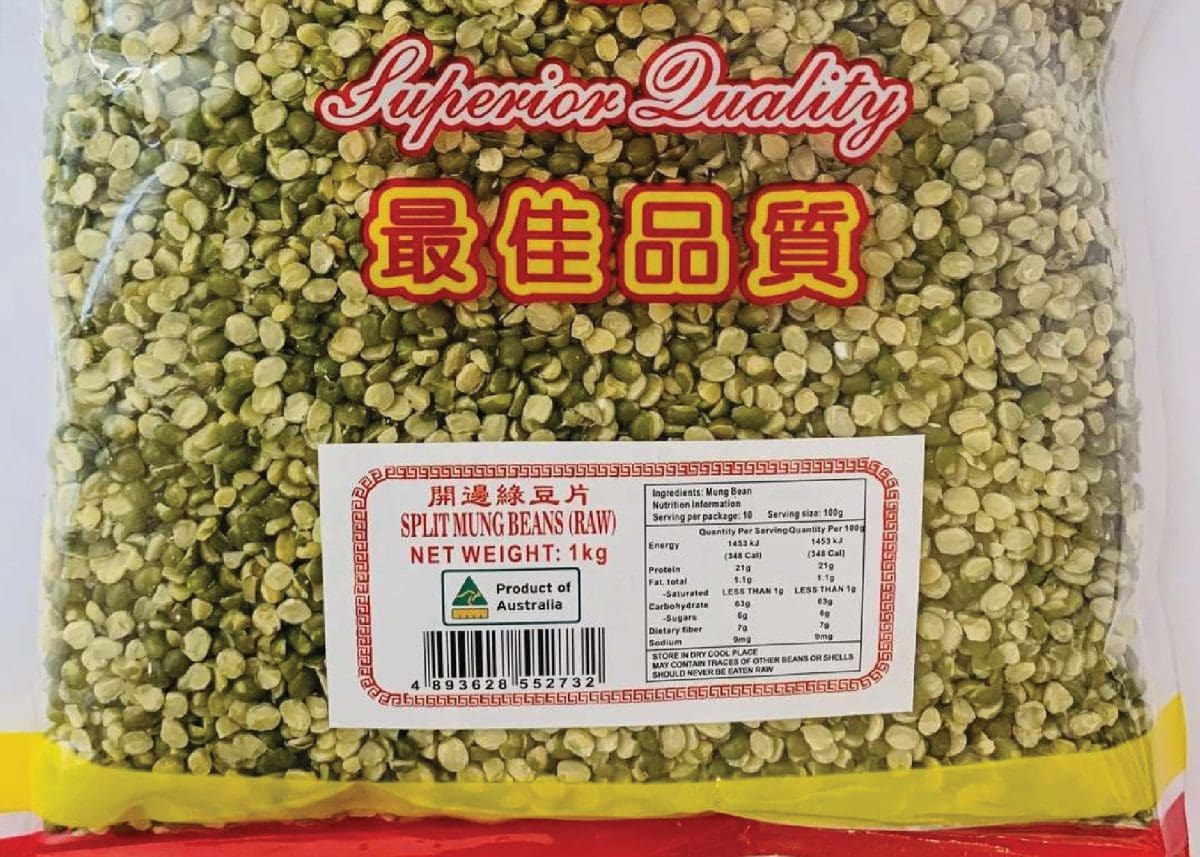 AGRICULTURAL and food exporters in Australia are rushing to register their businesses and relevant sites with the General Administration of Customs of the People's Republic of China (GACC) to comply with the Chinese Government's latest requirements.
In April, China advised World Trade Organization members, including Australia, that the Regulations on the Registration and Administration of Overseas Producers of Imported Food, or Decree 248, would come into effect on January 1, 2022.
An Australian Department of Agriculture, Water and the Environment (DAWE) spokesperson said details of the specific registration process for food and storage establishments with a history of trade with China were provided to exporting countries including Australia from late last month.
However, DAWE did not receive clarification on some of the items to be covered under Decree 248 until last week.
The spokesperson said food-processing and storage facilities making or handling product for export to China are now working to lodge details with DAWE by the deadline of 5pm AEST on Friday, and Australia is required to submit registration lists to China by October 31.
Decree 248 will cover the human-consumption rather than stockfeed markets, and will replace the Administrative Measures for Registration of Overseas Producers of Imported Food, or Decree 145.
Pulses, sorghum, oats added
In terms of grains, mungbeans, field peas, sorghum and oats are among the commodities covered by Decree 248 which were not included in Decree 145.
Pulse Australia on October 14 issued advice urging its members who export mungbeans, field peas or both to China to register ahead of Friday's deadline.
"This requirement from China is not significant in itself, but rather it is the short timeline to get applications in that is the issue," Pulse Australia chief executive officer Nick Goddard said.
Grains Industry Market Access Forum executive manager Tony Russell said exporters were aware for some months that the new decree was imminent, but could not be certain what products it would cover.
"This has been floating around for a year," Mr Russell said.
Mr Russell said while sorghum for making baiju spirit is covered by Decree 248, sorghum for animal feed was not.
However, most premises that supply China's human-consumption market can also supply the feed market, and therefore sorghum exporters across the board are having to register.
"Anyone that's sending products on the list has to have their export premises registered."
The list includes: bee products; eggs and egg products; edible fats and oils; stuffed wheaten food; edible grains; milled grain industry products and malt; fresh and dehydrated vegetables and dry beans; condiments and seasonings; nuts and seeds; dry fruits, unroasted coffee and cocoa beans; food for special dietary uses, and health food.
According to DAWE, Decree 248 has added to a list which previously comprised mainly meat, seafood and dairy.
Products covered now also include flours made from rice, oats, buckwheat, beans and wheat.
Mr Russell said the addition of items to the latest GACC decree would formalise exports already occurring, and that DAWE had been helpful in setting up a proforma for Australian businesses to use.
He said the Australian Government, and insights provided by the Canadian and United States embassies in China, had all been helpful.
"The department's really helped and done a lot of work on this."
Exports strong despite tariffs
While China has imposed prohibitively high tariffs on Australian barley, wine and lobster, Australia continues to sell a range of agricultural commodities and value-added products into China.
China is currently Australia's biggest market for sorghum and mungbeans, and is shaping up to be Australia's fourth-biggest wheat market in 2020-21, with more than 2 million tonnes shipped from December to August.
Even though China imports wheat and barley for human-consumption as well as stockfeed markets, Grain Central understands both grains will continue to be covered by GACC licences separate to Decree 248.
Grain Trade Australia chief executive officer Pat O'Shannassy said China was not alone in calling for more information about the source of its food imports.
"Some other countries have already done this," Mr O'Shannassy said.
"After 9/11, for example, the US put in place the need for registration of just about everything.
"The real issue with China has been the short timeframe, and trying to get clarity about what's covered by the list."
A report issued in April by the United States Department of Agriculture's Foreign Agricultural Service said Decree 248 specified that evaluations of exporting sites must be conducted via document review, video inspection, and/or on-site inspection.
It also said Decree 248 registration would be valid for five years versus four years under Decree 145, and it requires additional labelling on food products exported to China.
Grain Central understands Decree 248 applies to all countries exporting into China's human-consumption market.
Businesses wishing to register through DAWE can use its online service.
DAWE said late submissions might face delays in registrations or disruptions to trade.
Grain Central: Get our free cropping news straight to your inbox – Click here