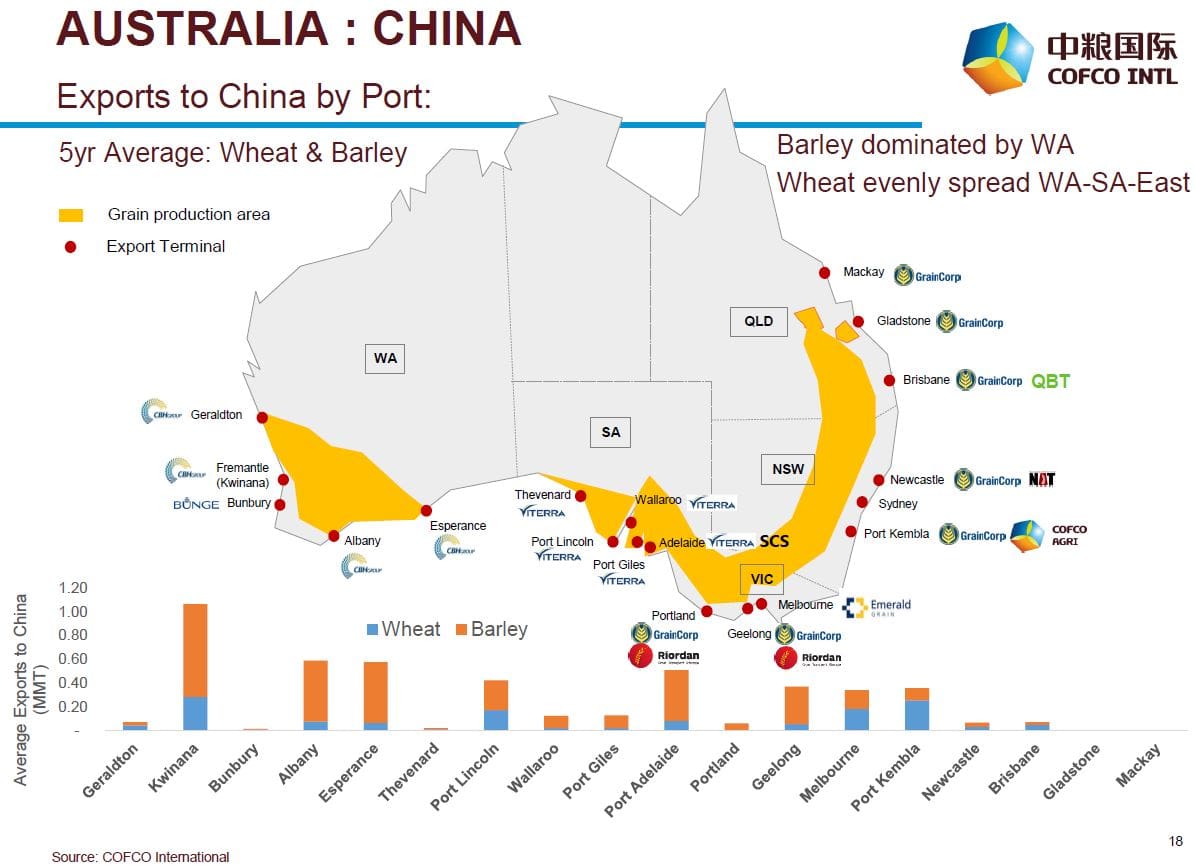 CHINA's move to slap an 80 per cent tariff on imports of Australian barley will have a significant impact on the marketing and export of Australia's second largest crop.
Barley industry at a glance:
Barley is Australia's second-biggest winter cereal by area and volume, after wheat
In 2019-20, Australia produced 15.2 million tonnes (Mt) of wheat, 8.9Mt of barley, and 2.3Mt of canola
In 2019-20, (which was impacted by drought in eastern Australia), Western Australia produced 3.7Mt of barley, South Australia 1.9Mt, Victoria 2.5Mt, New South Wales 700,000t, Queensland 60,000t.
The main exporting states are WA and SA where domestic demand for malting and feed barley is considerably smaller than in the eastern states
Planting of this season's barley crop is well underway
It is estimated Australian growers will plant 4.5 million hectares (Mha) of barley this season with potential to produce at least 9Mt
China is Australia's largest barley export market
Australia is the largest supplier of barley to China
Between 2015 and 2018, China imported, on average, 4.6Mt or A$1.3 billion of Australian barley accounting for over 70pc of Australia's barley exports
Between 1 December, 2019, and 31 March, 2020, Australia shipped 666,092t of malting barley and 634,210t of feed barley to China, almost half of Australia's barley export shipments which totalled 1.3Mt.
Projections about Australian barley exports in the current crop year put sales to China at 1.5Mt, compared with around 4Mt in an average year of Australian production.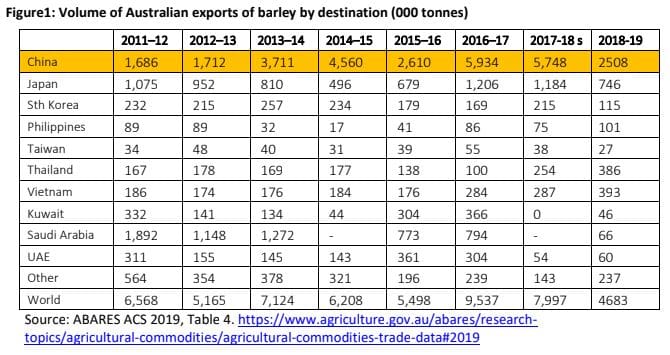 Table 1: Australian malting barley exports for October-December 2019 and January-March 2020. Source: ABS
Sources: ABARES, ABS, GTA, COFCO
Grain Central: Get our free daily cropping news straight to your inbox – Click here