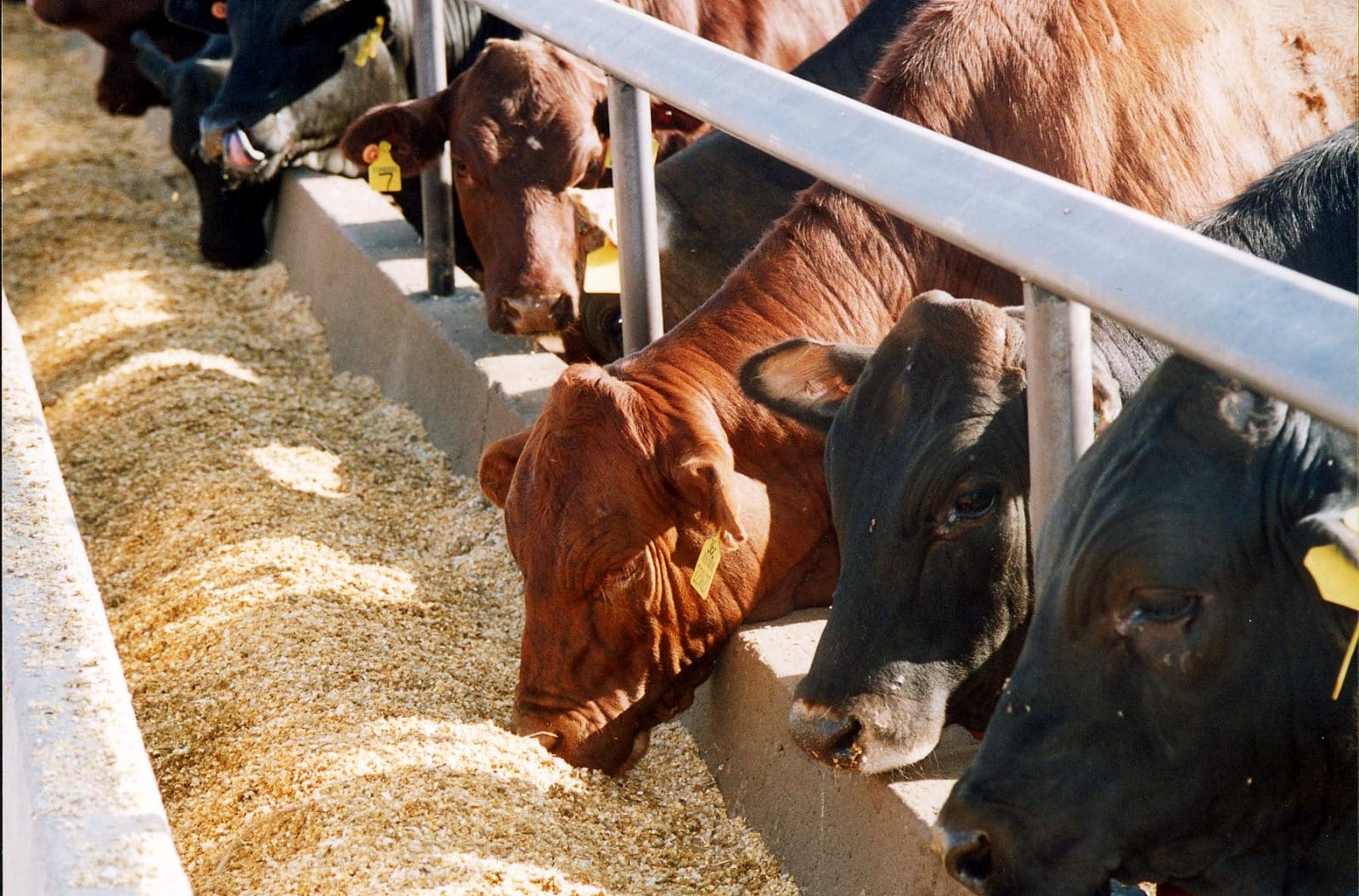 THE feedlot industry looks set to face the double whammy of high cattle prices and high feedgrain prices for some time yet.
Feedgrain prices will rise by the end of the year with predictions of more than $300/tonne for wheat by NAB associate director for NAB group economics Phin Ziebell.
And while Mr Ziebell didn't see the benchmark Eastern Young Cattle Indicator maintaining its current level around 900 cents per kilogram, he does not see much relief in this part of the feedlot input equation either.
Mr Ziebell told producers at Beef 2021 the global grains index had risen significantly, and grain prices were now being driven by the global market.
"Usually, Australian grain prices move pretty closely with the global benchmarks because we are trade exposed," Mr Ziebell said.
It was a different scenario in the drought of 2018-19, with the huge demand for feed grain causing a spike in domestic feed grain prices.
"There were really big domestic premiums for feed grain in 2018-19 but they (the premiums) unwound over the past 12-18 months and we are now at a point where Australian grain is competitively priced globally," he said.
Ordinarily, if grain prices had stayed low globally, Mr Ziebell said there would be some substantial downsides for grain growers and an upside for feedlotters buying grain at lower rates.
Global rise
Yet those feedlotters hoping for a drop in feedgrain prices would be disappointed.
"The global markets have risen very substantially – you are talking about exceptional global grain prices across the grains complex and what that has done is boosted returns to domestic grain growers," Mr Ziebell said.
"You are seeing domestic prices of high $200s for a lot of wheat at the moment – cash indicative prices at port.
"My sense is later this year, we will be looking at low $300s range for Australian wheat though you can get feed barley cheaper."
Mr Ziebell said the rising trend for feedgrain prices would be disappointing for feedlotters hoping for an easing in input costs.
"The bottom line is the feedlot industry paid a lot through the drought and there had been an expectation that grain prices would ease, and they have, but I don't think there is much downside from here in the short run," he said.
Feedlotters were not only copping rising grain prices but the surge of restocker activity also added to the cost structure.
"Lot feeding operations competing with pre farm gate traditional restockers and those who are herd rebuilding," Mr Ziebell said.
"It puts some pressure on where you have to buy cattle at a pretty high price and while grain has become cheaper, it won't stay like that.
"Yet the interesting thing is cattle on feed numbers look really good.
"It's an industry that traditionally faces a lot of challenges in the environment we have seen but has continued to expand through these challenges."
Structural change possible
Mr Ziebell said the expansion of feedlots despite high grain and cattle prices could reflect a shift in Australian beef production.
"It's an interesting question about whether there is a structural change around the way we grow beef," he said.
"It's a bit early to say but there is some sense that maybe we are going to see a lot more intensive operations particularly in that cattle finishing stage."
Any expansion should see more feedlots away from the traditional centre of grain finishing cattle in the Darling Downs and northern New South Wales.
"If we see structural change in the way cattle are raised under more intensive practises, would it not be more sensible to move the cattle to the grain is rather than the other way round," Mr Ziebell said.
"All the evidence is that the feedlotters have continued to expand throughout the drought and I don't have a sense this will reverse anytime soon."
Grain Central: Get our free cropping news straight to your inbox – Click here