Overnight markets: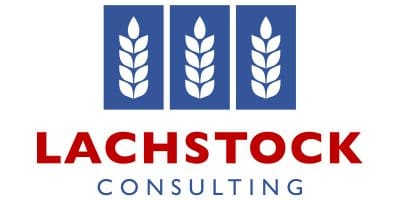 Mixed for grains and lower for oilseeds.
CBOT Wheat  up 1c to 432.25c,
Kansas wheat up 3.5c to 437.25c,
Corn down -2.75c to 366.5c,
Soybean down -1c to 956.25c,
Winnipeg Canola down +0.39$C to 499.4$C,
Matif canola up 0.75€ to 368.5€.
The Dow Jones down -40.82 to 20940.51,
Crude Oil up 0.219c to 49.19c, AUD down to 0.748c,
CAD up to 1.366c, (AUDCAD 1.022)
EUR up to 1.089c (AUDEUR 0.686).
Soybeans
Soybeans traded both sides of the market, in a fairly quiet session, closing with mild losses slightly above key support. Demand from China remains quiet, though no one expects anything different with a seasonal slow down and the large global stock situation. Weak currency in Brazil is helping to shift grain out of the farmer's hands, which is seeing a slight weakening in basis there. The Commitment of Traders report (COT) had the bean short move to -75.3 from -73.9k contracts.
Canola
Canola slightly higher, as the focus looks to have shifted from tightness in old crop, to concerns in new crop, with seeding access in the prairies remaining an issue, after significant cold wet conditions. European crop estimates have been revised down due unfavourable conditions brought on by cold, wet weather.
Corn
Corn broke lower in a session lacking anything fresh on the fundamental side of things. The forecast over the weekend was wet, yet the market had priced this in. The forecast this week looks to be drying, though will be monitored very closely, as any further falls will threaten to hold things up and push closer to the May 15 deadline, which could spark a bullish reaction. The corn COT increased significantly to -209,900 from -165,700 contracts.
Wheat
Wheat posted slight gains, with the threat of recent global weather issues becoming a reality, as some crop forecasts are revised down.  Acres in Canada are 10 per cent lower according to the USDA Ag Attaché, while yield and frost concerns remain an issue for SRW and HRW, while in Europe France in still in need of moisture. Despite all of this, we still have a significant global stock situation, so these concerns are not enough to encourage the record shorts to hit the buy button. The COT in wheat is becoming absurd in the face of abovementioned weather issues, moving to -189,400 vs. -172,900 contracts last week.
Australia
In Australia the weather was dry over the weekend, which, as stated last week, will be welcome by farmers busy putting their winter crops in. The Aussie dollar is still hovering below .75, though has not yet broken significantly as the technical picture was suggesting. Cash markets are reasonably quiet, with no significant pricing catalysts, buying is hand to mouth as traders load boats.
Source: Lachstock Consulting