Overnight futures markets
Higher for grains, lower for oilseeds.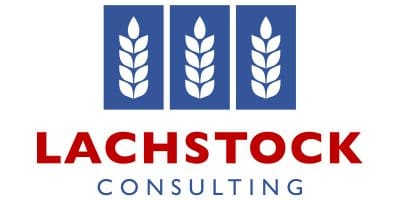 CBOT wheat up 12c to 510.5c,
Kansas wheat up 7c to 537.5c,
Corn up 2.25c to 400.75c,
Soybeans down 7.75c to 1048.5c,
Winnipeg canola down C$0.10 to $532.30,
Matif canola up €1.5 to €344.75,
Dow Jones down 148.03 to 24163.15,
Crude oil up US46.9c to $68.57 per barrel,
AUD down to 0.753c,
CAD up to 1.283c (AUDCAD 0.966),
EUR down to 1.207c (AUDEUR 0.623).
Wheat
Soft Red Winter (SRW) wheat led the charge overnight, with fund length piling into wheat on a combination of macro rebalancing and speculation on Russian production failure driving prices. Fundamentally, this rally seems premature, as items of concern globally can all be solved in time. The Hard Red Winter wheat crop can turn around with rainfall. Conditions are already improving, with reports this morning increasing the good-to-excellent portion of the crop by 2 per cent on last week to 33pc. Russian conditions are dry, but it's early days and the window to turn things around is wide. Given the break in downtrend momentum in wheat, the market is speculating on crop failures and getting long just in case. It doesn't take away from the fact that we have plenty of wheat in the world, but while we are trading weather and production, it's hard to see volatility decreasing any time soon. Implied volatility in July SRW went out at 28.5pc. In Europe, Matif futures were up €2.25, while Russian prices were stable.
Corn
Corn rallied in support of wheat, with dryness concerns for Brazil and the Black Sea encouraging increased risk premiums, given the heavy reliance that the US crop has on a 180 bushels-per-acre yield this year. Brazil's second crop is creating concerns, with ongoing dryness preventing yield potential there. Crop revisions are being pulled below 85 million tonnes (Mt), below the USDA's figure of 92Mt. If the dryness in Russia that has buoyed wheat eventuates, then global corn supplies will reduce significantly, and price action should return to levels not seen in the past four years. Planting progress in the US increased 12pc this week to 17pc versus an average of 27pc so, weather permitting, this crop will go in.
Soybeans
Soybeans retreated as month-end profit-taking outweighed any bullish sentiment in the market, but not before beans and meal both made new short-term highs. Bean planting in the US is progressing on track at 5pc, which is average for this time of year. Around 120Mt of new-crop US beans have traded into Argentina. Beans cannot shake the US-China trade risk, with rallies met with profit-taking and more risk-off behaviour. US Government officials have departed for China to discuss trade deals, which reminded bulls of the precarious situation the market is in, and encouraged money-in-the-bank versus money-at-risk-of-unhinged-politicians. Soymeal was down $1.50 per tonne, while soy oil was down 11 points.
Canola
Canola traded higher in line with beans, but sold off as the day progressed. The inverse in old-crop is slowly declining, with values overnight declining against new-crop. Most of the trade expects Statscan's area figures to be understated, and this encouraged some of the price pressure that was witnessed overnight.
Australia
The Aussie market continues to power ahead price-wise on mounting concerns for winter-crop production. In the eight-day forecast, we have 5-15 millimetres across scattered parts of South Australia, but the longer-term forecast looks to have removed the positive falls expected in mid-May. Victoria, New South Wales and South Australia are all in desperate need of rain, after receiving decile one falls from January to April. This will not cause yield loss, provided that we get above-average rainfall in May-June, but at this stage the forecast is not suggesting that. As a result, shorts are getting nervous and attempting to increase cover, while longs are happy to hold off, given the high flat-price increases that we could see in the event of low May-June rainfall.
Source: Lachstock Consulting