Overnight markets:
A bearish USDA report brought steep losses for grains and oilseeds.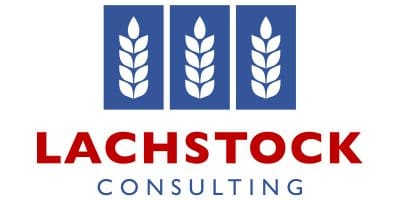 CBOT wheat down -18c to 468.75c,
Kansas wheat down -15.25c to 475.75c,
Corn down -15.25c to 371c,
Soybean down -32c to 934c,
Winnipeg Canola down -5.30$C to 511.2$C,
Matif canola down -4€ to 368.5€.
The Dow Jones down -204.69 to 21844.01,
Crude Oil down -1.11c to 48.45c,
AUD down to 0.788c,
CAD up to 1.273c, (AUDCAD 1.003)
EUR up to 1.177c (AUDEUR 0.669).
Wheat
As has been the case for the last three months, spring wheat led the three classes today. The December Minneapolis contract dropped US30 cents/bushel (US$11/t) after the USDA report, which did not revise yields nearly as much as the market expected. Hard Red Winter and Soft Red Winter wheat figures brought no major surprises, but they weren't expected to. Implied volatility in Chicago contract WU, September 2017,  went out at 22.72 per cent (pc). Global production from the USDA reported significant increases in the Russian and Ukrainian wheat crops, adding 8.5million tonnes (Mt). Although the market was already pricing these in, it is a stark reminder of their large exportable surplus and the impact it can have on cash markets, if their growers hit the sell button. Logistics issues will prevent a seamless execution program out of Russia that may inhibit exports and prevent drastic price drops.
Corn
Corn finally got some fundamentals to trade, and it came in the form of a punch in the face from a yield point of view. USDA revised yields slightly from their last report, but this was not nearly what the market was expecting. At 10.6 tonnes/hectare (t/ha), they were 0.22t/ha above the markets ideas, prompting a carryout 6.8Mt higher than the market expected. This sparked a rapid sell off, which saw corn break strong technical support, forming a new 10-month contract low. The corn market now needs some demand to show up and consolidate things, otherwise we are heading to US 360 c/bu or lower in the Dec contract.
Soybeans
Soybeans led the market down today, falling the most, due to the higher than expected US yield forecast. They came out with a 3.3t/ha yield, vs. 3.2t/ha in their last update and market ideas of 3.19t/ha. This increased the US bean carryout to 13Mt. Malaysian palm oil also weighed on the oilseed complex with July production above expectations. There is still a possibility that the USDA will lower bean yields in their Sep report, but they haven't done that since 2003, and the weather outlook is favouring fairly neutral conditions.
Canola
Canola was dragged down by the oilseed complex, but held up well in relative terms. There is still a lot of uncertainty around the Canadian crop and Prairie conditions are not improving in a hurry. The market is occasionally getting reminders of the tight old crop supplies with basis popping every time an old crop short is covered.

Australia
The Aussie forecast sees good rainfall still penciled for Northern WA, while western Victoria is looking at 25mm. It will be very interesting to see the impacts of the WA rainfall, particularly in Geraldton, where some are saying its too late to save the crop. Southern east coast cash markets are still soft after last weeks rainfall, but the Northern feed market is firing and extending the drawing arc lower, as NSW crops deteriorate.

Source: Lachstock Consulting