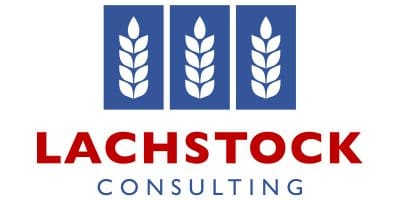 Wheat markets finally touched off after last night's WASDE report brought surprisingly bullish HRW figures, with Chicago wheat closing +16¢ to 521 ¼¢, KC +19.5¢ to 461.5¢, Minny +12.5¢ to 541 ¼¢, and Matif +3 ¼€ to 176 ¾€ on the earlier close.
Corn picked up 9¢ to 444 ¼¢ and beans were up 3.5¢ to 899¢ (matif +1/4€ to 369 ¾€ and Winnipeg +$1.4 to $447.2).  Crude markets have steaded down some, with WTI up 16¢ to 60.3/barrel and Brent off 20 cents to $66.5, while the DOW has jumped another 228 points to close over 27 thousand for the first time ever amid ongoing expectations for a rate cut after comments by the US Fed chair.
The AUD is trading around 69.7¢, the Cad at $1.306, and the EUR at $1.126.  US/China politics remain in discussion, and we note that President Trump has remembered the Ag world it seems (or perhaps read our comments yesterday?), and is "let down" by China's failure to purchase ag products as previously agreed upon.
Wasde day, wasde day, wasde day …. and we finally got some excitement in the wheat market after the USDA published their first by class balance sheet of the year showing a 90 mbu yearly increase in domestic use (mostly feed) for HRW which saw carry out cut to 426 mbu (down from 506 old season, 581 the year before) despite the better production this season.  Their total wheat production estimate was ~20 mbu higher than surveyed expectations, but the higher implied F&R more than compensated.  There are ongoing indications that wheat is being fed in style in the southern plains, but markets always prefer to see the USDA agree with that.
On the row crop side, the USDA did almost exactly as they have in the past with acres, accepting the June acreage survey figures but throwing a bone to the bulls with repeated comments that these figures may be revised based on the new survey.  Corn yield was not cut (unch at 166 bu/acre), but bean yield was taken down 1 bu/acre given the late planting (similar to what they did in June for corn).  The report still leaves unanswered the question of final acreage on row crops, and has meant that many paid little attention to the large corn carryout (>2 bbu) as it may still shift significantly on acreage (and yield).  Global figures saw widespread cuts to wheat production (-10 MMT in total), with Russian down to 74 MMT (on the low end of latest private estimates, even with their cuts), Europe down 2.5 MMT to 151, Canada down 1.2 MMT to 33.3 MMT, and Australia to 21 MMT (slightly above working LS figures).  Interesting to note that they did also cut the Brazilian bean crop by 3 MMT, and corrected up their old crop Argy corn figure.
With the world focused on the WASDE report, the rest of the market has been relatively quiet.  We are still watching this weather pattern in the US though, with more forecasts shifting towards very hot weather in the two week runs.  A lot can change between then and now, but with the variable planting pace this year and corn mid-silking there will definitely be some areas where the crops are well at risk from the heat.
Back locally, we have noted some improvements to the east coast weather maps for southern NSW into later next week – hopefully they hold up.
Source: Lachstock Consulting