Soybeans spiked on heavy forecast rains, crude oil fell 4pc;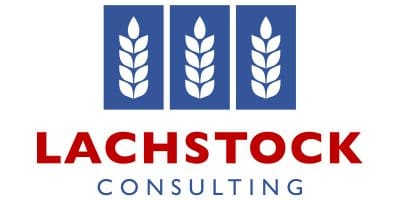 Chicago wheat July contract was up 8.25c/bu to 526.25;
Kansas wheat July contract was up 5.25c/bu to 462.75;
Minneapolis wheat July contract down 4.75c/bu to 564.75;
MATIF wheat September contract down €0.5/t to €177.25
MATIF rapeseed August contract was down €1.25 at €365.50
Winnipeg canola July contract up $C2/t to $C457.50
Corn July contract up 2.25c/bu to 430c/bu
Soybeans July contract up 18.75c/bu to 868;
Crude oil July contract down US$2.13/barrel to $51.14
Dow Jones down 43.68 points to 26,004.83
AUD down to 0.6932
CAD down to 1.3336
EUR down to 1.1293
Market overview
The wheat rally continued overnight, with Chicago wheat closing +8.25¢, KC +5.25¢, while Minny  gave up 4.75¢ and Matif was off 50¢ on the earlier close.  Corn picked up another two cents while beans spiked 19¢ amid concerns about the new rains forecast in the Midwest and planting risks.  Yet more heavy rains (2-4"+) are on the radar for the eastern corn belt (including the SRW areas there).  Matif rapeseed was off  €1.25 on Nov while Winnipeg picked up a buck.
With yesterday's WASDE well digested by now, we're back to trading weather speculation and the related concerns there.  Just how many acres will we lose in the US with planting dates rapidly approaching and some 40pc of the soybean crop yet to go in?  Ideas range from "only" a few million on up – and many continue to expect further acreage cuts on corn (following the USDA's cut of 3 million yesterday).  Every time the Midwest appears to get a set of relief yet another storm has appeared, and soybeans have some similar yield concerns with late planting to corn.  Vomitoxin concerns in SRW are also likely to crop back up again if this forecast is realised, in addition to speculation over test weight and bleached kernels.  On a more positive note (for crops, not markets), there is some potential on the later forecast for moisture in parts of the spring wheat belt (US + Canada) where recent dry conditions have left rains sorely sought after.
Ukraine, southern Russia
Globally, warm and dry weather is back on the outlook for the Black Sea – though with the crop nearly mature in the south concerns remain relatively limited (as evidenced by GASC tender results yesterday – only profitable with lower origination values).  Russian crop ideas continue to coalesce in the slightly sub 80 million-tonnes-type range, which (though lower than the record two year's ago) would still have been a record crop 4-5 years ago.  Early harvest is picking up on barley in southern Russia and Ukraine, though the main push won't be for another two weeks yet.  Meanwhile, safrinha corn harvest is rolling in Brazil with pace rapidly expanding with results so far reported to be excellent.
Australia
Rains through VIC and parts of southern NSW came in better than most had expected, with 10-20+ mm for many in VIC and 10-15 into areas around Walgett in southern NSW.  We're still looking for any type of followup rain, but this will go a long way to helping out crops there.