Overnight markets:
Stronger for grains, mixed for oilseeds.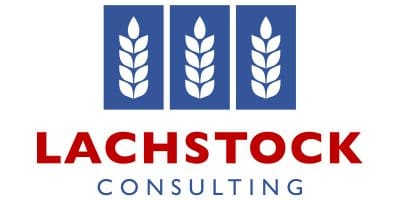 CBOT wheat up +10.75c to 459.25c,
Kansas wheat up +13.75c to 474.25c,

Corn up +3.5c to 388.5c,
Soybeans up +1.25c to 936.25c,
Winnipeg canola down -$3.60C to $511.2C,
Matif canola up +0.25€ to 359.5€,
The Dow Jones up +92.80 to 21328.47,
Crude Oil down -0.46c to $46,
AUD down to 0.7533c,
CAD down to 1.32381c (AUDCAD 0.99737),
EUR down to 1.12082c (AUDEUR 0.6721).
Wheat
Wheat was the driver overnight, with spring wheat behind the steering wheel. Minneapolis Grain Exchange futures closed 27 cents higher after crop ratings dropped to 45pc good to excellent vs 79pc last year. The winter wheat harvest is almost 20pc complete, with weekly crop ratings improving 1pc week on week. The market still feels that the USDA has not addressed the HRW acreage abandonment issue, which should provide a further catalyst when realised. On top of this, we have global weather issues where we continue to see hot dry conditions in Europe and the Ukraine.
Corn
Corn followed wheat higher today. Crop rating had the crop down 1pc at 67pc good to excellent vs 75pc last year. The downgrade in conditions and strength in wheat prompted some short covering, despite moisture later in the week which is expected to provide welcome reprieve. The recent strength in corn has placed a reasonable risk premium in futures, though this will continue to be tested until we can get a definitive pollination picture.
Soybeans
Beans managed a slightly higher close in a fairly quiet trading session, with the trade more focused on wheat. Meal and oil closed both sides of unchanged, with limited fresh inputs leading to lower volume. Crop rating were out on Monday with a 66pc good to excellent result compared with 74pc this time last year. With the huge increase in the Commitment of Traders' short positions in beans, the risk is to the upside, with most of the bearish production information already priced in.
Canola
Canola couldn't hang on like other oilseeds, with July and November both lower. A stronger Canadian dollar and better precip outlook for the Canadian prairies drove things lower.
Australia
Australian forecast shows a bit of rainfall (5-10mm) for WA in the eight-day forecast, though it's not that promising. The old-crop cash story remains unchanged in wheat and barley with limited grower liquidity, while new-crop premiums are creeping higher the longer we go without rain. A global protein story is building in wheat, prompting increases in demand for old-crop Australian Hard grades.
Source: Lachstock Consulting