Overnight markets: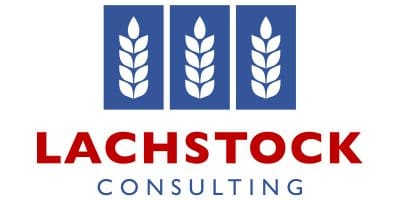 Mixed results for wheat with oilseeds losing ground.
CBOT Wheat up 0.75c to 467.75c
Kansas wheat down -5c to 464.25c
Corn up 1.5c to 376.25c
Soybean down -5.5c to 932.75c
Winnipeg Canola down -$C4.80 to $C502.1
Matif canola down -€5.25 to €366.5
Dow Jones up 135.38 to 21993.71
Crude Oil up 0.03999c to 47.63c
AUD up to 0.78525c
CAD up to 1.2727c, (AUDCAD 0.99937)
EUR up to 1.1778c (AUDEUR 0.6666)
Wheat
It was an eventful session overnight with Chicago wheat bouncing back from 8.35c losses to close just shy of 2c in the positive. Minny wheat was on the most exciting rollercoaster as it dropped over 35c during the session only to recover to 4c losses. Russian wheat export prices have fallen away once again as we wait in anticipation for a monster crop that is expected to beat last year's record. This time twelve months ago we were discussing whether the Russian export program would be able to keep up with the massive amounts of grain on the horizon… Last year's crop may well have been the supporting act for the upcoming main event! It is a struggle to come up with any fundamental reason for wheat to stage a rally in the near term.
Soybean
With more rain expected over the next week the bean market had a weak session with losses of 5.5c. We saw solid inspections of 570k which is 14.5% ahead of last year. Bean conditions were decreased by 1% to 59% good to excellent vs market ideas of unchanged.
Corn
The corn market held on for slight gains after reaching lows of 370c. Inspections were at 757k which is almost up 30% on the year. Corn conditions improved 2% to 62% with notable increases with ND +8, SD +5 and IL +4. We are expecting a significant rainfall event to hit the Corn Belt in the second half of the week.
Canola
In regards to canola, the drought effected regions of Saskatchewan and Alberta can look forward to a much needed drink with a week of sunshine and rainfall on the horizon. This will support some of the later crops in the north that haven't developed at the same rate as the southern regions. A significant amount of Canadian canola is grown in regions that are expecting rainfall so time will tell what improvements are possible from the much needed break in weather.
Australia
Domestically, the eight day forecast has Victoria and SA in line for some more rain with South East SA set to receive upward of 50mm with the Eyre Peninsula is in line for between 15-25mm. No significant rainfall is expected in WA with no more than 10mm expected to fall across any of the cropping regions. Northern NSW and QLD are going to miss the boat with no rainfall expected over the next week. The Murrumbidgee and parts of the Central West in NSW are staring down the barrel of a good old fashioned drenching with some parts expected to be hit with up to 100mm over the next week.
Source: Lachstock Consulting