Overnight markets:
Mixed for grains, lower for oilseeds.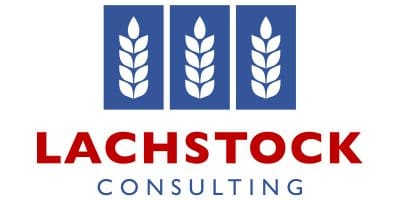 CBOT wheat down -2c to 457.25c,
Kansas wheat up +0.75c to 475c,
Corn down -3.5c to 385c,
Soybeans down -1c to 935.25c,
Winnipeg canola down -1.60$C to 509.60$C,
Matif canola down -1.5€ to 358€,
The Dow Jones up +46.09 to 21374.56,
Crude Oil down -0.009c to $44.72,
AUD down to 0.759c,
CAD down to 1.324c (AUDCAD 1.005),
EUR down to 1.121c (AUDEUR 0.676).
Wheat
Soft Red Winter wheat trader lower, while Hard Red Winter (HRW) wheat and spring wheat both closed slightly higher in a session which appeared to be catching its breath. Things started out stronger, and appeared to be testing resistance levels, but could not break through, with not enough fundamental drivers to push things. Weather forecasts in spring wheat areas continue to show limited moisture in the next two weeks, leading to further yield revisions. Some are now calling for a crop below 400 million bushels (mb), which is almost 100mb lower than last year. With the spring wheat and HRW acreage issues, we could see the protein story develop further as the HRW harvest moves north and west into the areas which copped most of the May snow and rain. Globally, the next seven days looks dry and hot for Europe, with some moisture forecast in the longer (8-15 day forecast). The global wheat market looks to have more problems than solutions at present, which should keep things supported until production concerns are better defined.
Corn
Corn followed wheat's strength earlier in the session before closing lower on improved weather conditions. The market appears cynical and cautious of weather forecasts, with recent events not as dramatic as the forecast suggested. Again, things remain uncertain until we can get a clearer picture of pollination. The corn supply-and-demand still has a lot of stock to fall back on; this has not been a feature in recent sessions, so it will be interesting to see if South American grower selling begins to weigh on things.
Soybeans
Beans had another quiet session, with limited fresh fundamental inputs. A weakening in Brazil's currency prompted some grower selling which kept a lid on things. Funds were noted as increasing their positions in bean oil against other complex inputs.
Canola
Canola opened stronger but could not maintain this, as weakness was noted with improved Prairie conditions. A weakening CAD couldn't keep things supported, and quiet cash markets led to limited order flow.
Australia
The Australian forecast is still no good; South Australia and the East Coast remain dry, while 5-10mm is forecast for some parts of WA, though it doesn't look convincing. The market will want to see something in the forecast in the next three weeks before yield and acreage revisions will be tabled again. Expect cash markets to stay supported in the meantime.
Source: Lachstock Consulting