Overnight markets: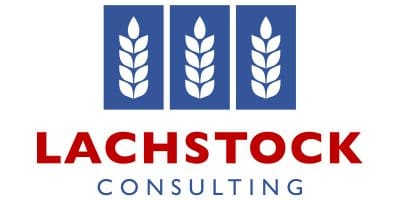 Lower for grains, mixed for oilseeds.
CBOT Wheat down -8.75c to 438c,
Kansas wheat down -10.5c to 445.5c,
Corn down -3.5c to 375.5c,
Soybean up 1.75c to 966.5c,

Winnipeg Canola up 0.30$C to 504.5$C,
Matif canola down -1.75€ to 368.75€,
The Dow Jones up 85.32 to 20981.94,
Crude Oil up 0.97c to 48.82c,
AUD up to 0.741c,
CAD down to 1.363c, (AUDCAD 1.010),
EUR up to 1.097c (AUDEUR 0.675).
Wheat
Wheat got hit in the face. The large reduction in the Commitment of Traders after Friday's close served as a reminder to structure bulls that funds can unwind a large portion of their position without interrupting price action too much. With the short reduced, this story moves to the back pages, leaving fundamentals to play out. The technical picture encouraged further selling in wheat, seeing it move dangerously close to its April lows. After the close, conditions were reported, with the all-wheat condition down 2pc to 51pc good to excellent. In the Northern Hemisphere, France received some timely rainfall over the weekend, while in the Black Sea, frost concerns from last week look to be declining as paddock assessments are enabled. The UK and Spain are dry and in need of moisture, which is becoming a growing concern for European traders.
Soybeans
Soybeans managed a minor gain, defying negative weekly crush and export data. Given the pace of corn planting, the concerns over beans going in over damaged corn crops has slowly dissipated, leaving room for a glimmer of bullish sentiment in beans. Grower selling in South America is slow due to defiant growers and strengthening local currencies; this is helping to keep the offer side light, despite huge available supplies. Planting progress after the close showed beans at 32pc vs. market expectation of 28pc and a long-term average of 32pc.
Canola
Canola basically unchanged after a stronger Canadian dollar offset gains in oil values. Seeding progress is variable in the Prairies with some areas still experiencing weather delays.
Corn
Corn traded lower as favourable weather conditions have enabled rapid planting progress. Weekly export sales were higher than market expectations at 1.396 million, serving as a mild reminder to the near-record short that despite its size, this crop is getting shifted. Hard to see a huge bullish catalyst from here though, given adequate global supplies and very tight trading ranges. If anything, weather will be the catalyst, but it's not promising anything at this stage. After the close, planting progress came in at 71pc vs. 47pc last week and 70pc on average. 
Australia
The Australian weather forecast has eased for WA and SA, where we need it the most, and the 25-50mm forecast remains for the majority of NSW and Victoria, where moisture is not a big issue at present. Cash markets will be quiet today, with the dollar over .74, and the overnight futures' performance. Looking for a basis rally on the east coast today to confirm export interest and execution improvement.
Source: Lachstock Consulting