Futures markets saw smaller, mixed, moves overnight: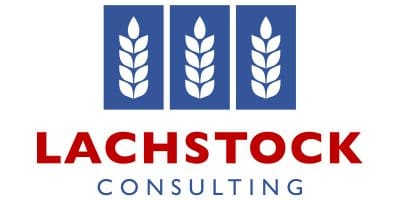 Chicago wheat July contract up 0.75c/bu to 448.75;
Kansas wheat July contract was down 6.75c/bu to 402;
Minneapolis wheat July contract down 8c/bu to 515.25;
MATIF wheat September contract up EUR1.50/t to 172
Corn July contract up 0.75c/bu to 369.5;
Soybeans July contract up 4c/bu to 835.5;
Winnipeg canola July contract down $C0.90/t to 441.50
MATIF rapeseed August contract up EUR1.75/t to 363
Dow Jones gained 115.97 points to close 25,648.02
Crude oil June contract up 0.24 USD/bbl to $62.02.
AUD unchanged at 0.6929,
CAD up to 1.3441
EUR down to 1.1207
Market commentary
The markets took a breather last night, settling both sides of unchanged after being meaningfully higher in the night market. More of the same from a fundamental perspective with the corn planting situation going from bad to worse. Amazingly parts of Iowa have over 10 inches in the forecast which not only slows planting but must be having an impact on abandonment and yield. You don't have to spend long on twitter to see how tight things can get with everyone running an alternate balance sheet to the USDA. Looking back at the USDA's decision to go slowly on potential impacts in the May WASDE report create an interesting situation leading into the June report. Most of the affected states can plant up until the end of May so its understandable that the USDA was conservative – especially when looking at 2013 – it was wet, a dry week then allowed the grower to plant just under 50% of the crop in 7 days. However, the weather had not given the grower a chance and next Monday's planting pace will undoubtably fuel the debate around just how many acres could be lost. Remember – around one third of the US corn demand is mandated – ethanol production is completely inelastic. That magnifies supply issues – a situation we have avoided for some time – its been amazing how solid corn production has been over the last few years, even with some extreme conditions.
Australia
Locally all the talk was on the importation of Canadian wheat. Much of the conjecture was put to bed last night with a press release from Manildra stating it will go directly into their Nowra starch plant. Both sides of the supply chain had plenty to say about the process and subsequent approval. Somewhat academic for this boat given its booked but the debate will continue around the possibility of more imports. Given how wet the finish to the US HRW crop coupled with planting delays in both the US and Canadian spring wheat crops its hard to see the North American traders giving protein away. However, the Aussie new crop is a long way from done and the northern belt needs a drink. Add to this the possibility of a govt change and things are less than clear.
Source: Lachstock Consulting