Overview of futures markets: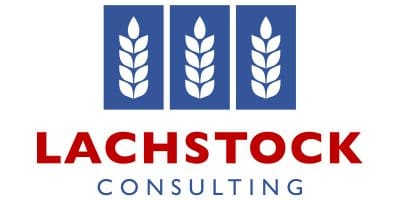 It's safe to say that 24 hours is a long time in the world of grain markets. After what has been a promising period, markets stumbled overnight with wheat leading the way down after Chicago dropped 7c along with Kansas falling 11.25c. Corn followed suit, as did soybeans and canola.
CBOT Wheat was down -7c to 447.75c,
Kansas wheat down -11.25c to 458c,
corn down -5.25c to 373.5c,
soybeans down -17.5c to 1043.75c,
Winnipeg canola down -$C2.8 to $C521.3,
Matif canola down -€0.25 to €426.
The Dow Jones up 7.9099 to 20619.77 ,
Crude Oil up 0.35c to 53.46c,
AUD down to 0.7691c,
CAD up to 1.3068c, (AUDCAD 1.00517)
EUR down to 1.0673c (AUDEUR 0.7205).
Soybeans
It was a similar story with soybeans in regards to a positive start before closing down more than 17c. In a nut shell, China is going through a quiet spell, SA crop ideas continue to grow and Brazilian growers after a strengthening currency has seen farmer selling dry up. Recent rainfall in SA has caused problems with uncollected beans, with farmers having to pull up stumps on harvest until everything dries out.
Corn
Corn reached new highs overnight only to close at its low of 373.5c. As was the same in wheat markets, funds had a selling attitude as buying dried up. Market expectations had sales pegged at 1mil yet only reached 783k. Although in order to meet USDA figures we only needed to see 502k of sales.
Wheat
Overnight it was clear that funds were in a selling frame of mind as buying dried up in turn leading prices down. There was a positive feel to the start of the session with March Chicago wheat reaching highs of 464.2c/bu before crashing down to earth with a 17c fall. Wheat export sales reached 569.1k which is comfortably over the 247k per week needed to reach USDA figures. Iraq are looking to start again with a new tender solely focusing on Australia, Canada and the US as their providers of HRW.
Australia
We are seeing massive rains in the west, fires in the east and record breaking heatwaves in the north. The stretched out heat in the north is causing problems with dryland cotton growers with yields and production figures on the slide. Sorghum crops are proving to be somewhat lighter than anticipated in what is going to be a short and sharp harvest. In NSW we are seeing some signs of life from buyers which is encouraging farmer selling in some parts.
Source: Lachstock Consulting