Overnight markets: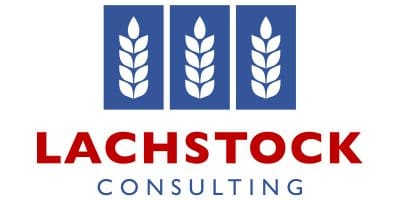 Grain mixed overnight and oilseeds higher.
CBOT Wheat down up 0.75c to 459.5c
Kansas wheat down -3.5c to 466.25c
Corn up +0.25c to 385.5c
Soybean up 7c to 967.75c
Winnipeg Canola up 1.60$C to 506.1$C
Matif canola down -3.75€ to 365.00€
Dow Jones -2.19 to 20979.75
Crude Oil down 0.40c to 48.26c
AUD up to 0.7428c
CAD steady at 1.363c, (AUDCAD 1.011)
EUR 1.109c (AUDEUR 0.6696)
Wheat
Grain markets were pretty mixed.  We are now flirting with the contract lows again and seemingly a far cry from the hysteria that was the second US winter.  Open interest has increased, so we might see a bit of a return to larger short positions in the wheat contracts in Friday COT report.
As wheat markets return to contract lows, we watch closely for any demand signals that might arrest the slide.  Algeria look to be coming in, we need a few more stepping up to the plate.
Planting pace in the US out this morning showed better than expected progress.  Corn planting increased 24% for the week (nearly 10m ha of sowing!), and is now back in line with last year and the 5-yr average @ 71% done.  Beans progressed 18% to be 32% planted, again in line with last year and average pace.  Spring wheat was up 24% to 78% planted, -9% vs. last year and +5% vs average.  Winter wheat conditions show 51% good-excellent which is -2% for the week and -11% vs. last year.
Soybeans
Soybeans were generally firmer on carry over support that the recent strong planting pace is reducing the risk the market had priced in, thinking less corn and more bean acres due to the wet weather and initial slow planting pace.  Further supporting the bean market was China in buying Brazilian beans.  China has been pretty inactive recently with a large forward book already on, so the return was welcomed.  Farmer selling remains light with farmers around the globe focusing on planting.
Canola
Canadian Canola markets inched higher in sympathy with the broader oilseed market, whilst Europe seemed to lag.  Condition in Europe have improved a fraction and overall we are reverted back to a pretty neutral story for canola.  Crops getting in and no major troubles on the horizon in the key producing countries.
Currency
Currency movements continue to play a part, more pressure on the Trump administration around the Russian influence on the election seems to be creating more uncertainty and pressured the USD index over night.  The AUD remains below the previous support level of 74.50 and we have plenty of head room up to 75.30 to allow us to remain in the down trend that has been in play since mid-March.  Below we initially target 73.30 May lows, below which the ~72c handle is open.
Australia
Locally the forecast remains very strong for NSW and NVIC in particular.  SA has mixed forecasts, as does WA.  Some varied opinions on intensity of the rain, however it looks to us that the drier areas in the country; the EP in SA and Western Wheat belts of WA will again miss.  Pretty minimal activity in local markets yesterday.  Delivered bids remain firm, basis continues to edge higher on the weaker futures and there has been some good advances in old crop pulse markets as well now that the initial exporter length has been cleared and the next round of coverage is needed to keep Customers satisfied until Aug/Sep new crop.
Source: Lachstock Consulting