Overnight futures markets: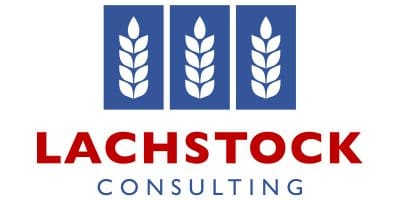 Higher for grains, mixed for oilseeds.
CBOT wheat up 11.5c to 433c
Kansas wheat up 9.75c to 433c
Corn up 5.25c to 356.5c
Soybean up 6c to 1003.75c
Winnipeg Canola down -1.19$C to 501.7$C
Matif canola down -2€ to 342.25€
Dow Jones up 56.59 to 26267.41
Crude Oil up 1.349c to $US65.82 per barrel
AUD up to 0.807c
CAD down to 1.232c (AUDCAD 0.995)
EUR up to 1.240c (AUDEUR 0.650)
Wheat
Wheat was the leader with a weaker USD combining with dryness in the US southern plains to see shorts wake up to things.
Soft Red Winter (SRW) wheat futures closed through the 20- and 50-day moving averages, still US10c/bu off the 100-day. Implied volatility in March SRW went out at 15.18pc. Cold temps forecast over the next 7 days in the southern plains are expected to damage wheat with limited snow cover.
Hard Red Winter wheat premiums in the US have firmed with board carry and drought premiums preventing spot sellers.
Matif futures were up €1/t, which was impressive given the 0.81pc movement in the Euro.
The Ruble reached new 6-months highs finishing up 0.4pc, which should see further contractions in the FOB (free on board) spreads and see the US in a better position to price export business.
Corn
Corn was stronger on USD weakness, South American production concerns and increased local consumption.
Ethanol production was up to 1.062 barrels/day for the week and stocks are now at a record of 23.8 million barrels; corn use is well ahead of the USDA's annual forecast of 5.525 billion bushels (bbu), with 2.309 bbu used since September.
Futures broke through the 20- and 50-day moving averages, settling 1c/bu shy of the 100-day moving average. This strength should encourage funds to rethink their record short positions.
Soybeans
Beans continued to climb for the seventh session in a row.
Soymeal finished up $2.40/t while oil was up 16 points.
Dryness concerns continue in Argentina with the 10-14 day forecast showing limited moisture.
Dryness concerns for Brazil have eased, though currency, the Brazilian Real, rallied 2.89pc on news that the former president will be imprisoned on corruption charges. This movement halted any grower selling, which helped to rally US futures.
Canola
Canola was slightly lower, but managed to hold above yesterday's lows in a session dominated by macros.
The Canadian dollar was up 0.74pc thanks to USD weakness, which on one hand increases potential trade for Canadian canola into US, but it also decreases global export potential and grower selling.
Australia
Aussie markets will welcome the overnight moves, but the stronger dollar will once again dampen the mood.
We got some business in wheat with Philippines feed wheat going through, prompting support for low-grade wheat.
Barley continues to be a pillar of strength, with ongoing Chinese demand.
Local markets continue to find support from a stronger northern market, supported by revised sorghum production and some concerns for new crop wheat.
Source: Lachstock Consulting