Overnight markets: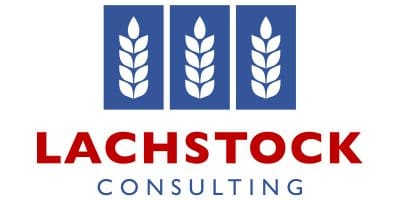 Grain sharply higher, while oilseeds posted slight gains.
The Commitment of Traders (COT) report, released after Friday's close, showing large increases in short futures positions (Wheat -189,400 contracts; Corn -209,900; Soybeans -75,300 contracts), wasn't enough to encourage a bid even in the event of a minor weather hiccough.
However Mother Nature turned it on, greeting the COT position with a wet and frosty reception, crystallising some of the fears and risks mentioned in previous wires and sparking panic buying.
CBOT Wheat  up 23.75c to 456c,
Kansas wheat up 28.5c to 465.75c,
Corn up 11c to 377.5c,
Soybean up 14c to 970.25c,
Winnipeg Canola up 0.89$C to 515.6$C,
Matif canola market was closed.
The Dow Jones down -27.04 to 20913.46 ,
Crude Oil down -0.589c to 48.74c,
AUD up to 0.752c,
CAD up to 1.367c, (AUDCAD 1.029)
EUR up to 1.090c (AUDEUR 0.69).
Wheat
Wheat was the stand out today leading other markets higher, with volatility in July SRW jumping to close at 29.5 per cent (pc). HRW areas experienced damaging snow, sleet and frost raising concerns for significant crop loss.
In Kansas crop progress reported that 44pc of the crop was headed, so the damage from snow and frost is expected to be large.
SRW was hammered by rainfall (up to 8 inches), which could cause disease, yield loss and quality issues.
Spring wheat has suffered with planting progress expected at 33pc completed vs 54pc last year.
This week is the start of the (US) wheat quality council's tour which will provide some clarity over the situation and extent of damage.
Globally we heard limited market news, with Europe, Russia and China all on holidays, though some expect this rally could have been fuelled by more buying had they been online, we will see on the open today! French wheat ratings decreased 7pc last week, though weather in Russia and EU is improving with the forecast calling for moisture in the next 7-10 days, which needs to be seen to be believed.
The technical picture looks strong with both CBOT and Kansas breaking and closing above their 50, 100 and 200-day moving averages. While this event does not significantly change the global fundamental supply picture for wheat, it does provide some nearby support as the COT is too large for the current risk in the US markets.
Soybeans
Soybeans followed grains higher, as its relative value increased on the move up. The reality is that the weather issues in corn and to some extent wheat, could see further increases in bean acres which would imply a longer term bearish fundamental outcome.
Canola
Canola closed higher, though only slightly. Weather issues continue in Canada with prairie access an ongoing issue, mounting new crop worries as seeding access continues to be restricted.
Corn
Corn stronger, as all of yesterday's concerns were realised  The COT increase was enormous, while up to 8 inches (about 200mm) of rainfall hammered most planting areas. This raised questions, not only for how to get on and complete harvest, but whether they would need to replant some areas due to weather damage.
Australia
In Australia the forecast looks reasonably clear again, which will help seeding progress. Though that's of no particular concern today, the big question is going to be how the cash markets responds to the cbot strength? Will basis soften as a wall of farmer grain hits the market, or has the farmer sold more than expected? We know that basis cannot weaken much further before inciting consumer demand, so the question will be who moves first.
Source: Lachstock Consulting