US heavy rain forecasts were not good news and Monday markets lifted;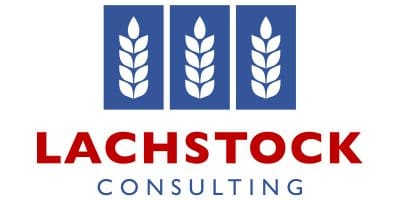 Chicago wheat July contract up 13.25c/bu to 478.25;
Kansas wheat July contract was up 14.25c/bu to 434.5;
Minneapolis wheat July contract up 15.75c/bu to 543.50;
MATIF wheat September contract up EUR2.25/t to 176
Corn July contract up 5.75c/bu to 389;
Soybeans July contract up 10c/bu to 831.75;
Winnipeg canola July contract unchanged at $C443.20
MATIF rapeseed August contract up EUR1.25/t to EUR364
Dow Jones fell 84.10 points to close 25,679.90
Crude oil July contract up 0.29USD/bbl to $63.21.
AUD up to 0.6921
CAD up to 1.3427
EUR up to 1.1167
July corn 50c spike over the week
Markets firm across the board as the severity of the conditions in the US go from bad to worse. Forecasts keep adding rainfall into both the HRW belt and corn belt. Although the market didn't have the crop progress report (released post the close of the market) the average guess was 50% of corn was planted. As a line in the sand this was always going to be well behind the required pace to avoid a meaningful amount of acres missing out altogether. Subsequently, the average guess was pretty close with 49% confirmed by the USDA. The low in corn was on the 13th of May at 343c/bu and, at the time of writing the night market just traded at 393.75 = a rally of over 50c/bu which would have certainly seen a percentage of the record spec short exit their position.
Rain on mature wheat crops
Wheat is the interesting one in this weather driven rally. Hard Red Winter has, up until now, been the benefactor of the excessive moisture in the US. Good to excellent crop ratings have reflected the amazing growing season places like Kansas have received. Roll forward and now we have a mature crop in the southern belt that is forecast to receive over 5 inches in the next 7 days. Throw in some hail and additional back end thunderstorms and the production prospects look less than certain. Disease will be the biggest issue in both HRW and SRW now which, at an extreme, could limit the amount of deliverable stock due to downgrading. The USDA isn't concerned just yet – they actually increased the good to excellent rating from 64pc to 66pc however, much of the more severe weather is still on the way.
This is a difficult market to trade and the impacts of a rampant US futures market on local prices are even more difficult to calculate. Increasingly Australia competes with the Black Sea, particularly into Asia. So while the US market is in all sorts, the Russian crop looks set to eclipse 80 million tonnes and our main consumers know it.
Australia
Local values are heading higher while basis is weakening – a interesting trend given the rainfall forecast in northern NSW, Qld and, dare I say it WA. 14-day forecasts have us looking to early June – and while its dry in WA we are reminded that we had a similar situation last season.