Overnight markets:
Mixed for grains, higher for oilseeds.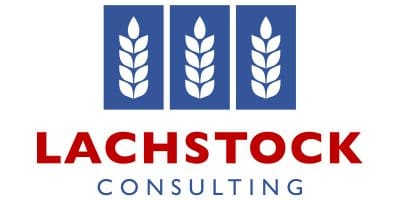 CBOT Wheat was down -0.75c to 421c,
Kansas wheat up 1.75c to 417.25c,
Corn down -0.5c to 363.75c,
Soybean up 4c to 960.75c,
Winnipeg canola up $C to $C,
Matif canola up 0.5€ to 398.25€.
The Dow Jones down -30.95 to 20547.76,
Crude Oil up 0.28c to 49.91c,
AUD up to 0.754c,
CAD down to 1.348c, (AUDCAD 1.01728)
EUR up to 1.088c (AUDEUR 0.693).
Wheat
Wheat closed slightly lower, but managed to prevent a significant sell off, after weakness seen in the last few sessions. The Statscan report did not offer anything significant for wheat reporting numbers similar to last year at 23.18, which was also similar to market estimates. The biggest swing to note was a reduction in Durum acres with Spring Wheat picking up the shortfall. Weather continues to be favourable for HRW production with ongoing rainfall potentially leading to big yields and low protein. COT showed the wheat short at -172.9k contracts vs. -158.1 last week. Given the huge short, anything that creates a fundamental concern could see sharp reactions.
Corn
Corn close to unchanged, after enduring pressure below nearby support levels, to climb back and manage a reasonable technical close. Still some minor concerns about wet weather delaying plantings, though most of the market thinks this can be caught up on, if weather clears, which is what the forecast suggests at present. Corn Cot had the position increase to -172k contacts, which could see drastic price action if we encounter anything on the fundamental front.Cor7.
Soybean
Soybeans higher, with limited fresh fundamental news. Ranges were limited with a reduction in grower selling in the US and South America, on the lower flat price. China's Q1 imports of Soybeans were 20% higher year on year at 19.5mmt. Statscan acres were out, with their bean estimate up 1.4 million acres on last year, which increases the large stock burden. The commitment of traders (COT) had the bean short at -73.9k contracts vs. -54.6 last week.
Canola
Statscan's Canola acreage was 890k acres above the market expectations at 22.39 million acres. The market viewed this as bearish and lead to some weakness early on, but fund short coverage in the front months turned things around as liquidity is very tight, with cash premiums increasing due to tight old crop supplies.
Australia
In Australia the forecast for Victoria and SA remains positive, after receiving decent falls last week. This comes at a very good time, enabling farmers to plant into some moisture, while the rains may cause planting delays in some areas, this is not thought to be of consequence at present.
Source: Lachstock Consulting