Offshore markets closed lower Friday as traders perceive fair supply outlooks.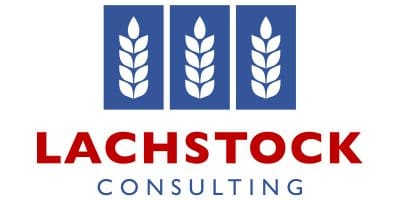 Chicago wheat March contract down US10.25cents per bushel to 780c/bu;
Kansas wheat March contract down 3.25c/bu to 793.25c/bu;
Minneapolis wheat March down 8.75c/bu to 936c/bu;
MATIF wheat March contract down €1.25/t to €272.50/t;
Corn March contract up 5.25c/bu to 616.25c/bu;
Soybeans March contract down 11.5c/bu to 1414.25c/bu;
Winnipeg canola March 2022 contract up C$0.30/t to $1022.30/t;
MATIF rapeseed February 2022 contract down €3.75/t to €757/t;
ASX March 2022 wheat contract unchanged at $365/t.
ASX Jan 2023 wheat contract down $6/t to $362.50/t.
AUD dollar weaker at US$0.716
International
Offshore markets on Friday closed in subdued fashion despite the week of volatile prices. Despite the soft finish Chicago wheat still was up 38.75usc/bu for the week.
In other markets Black Sea wheat was quoted US$1/t lower, soybean meal was down 2pc  and the Dow Jones Industrials Average down another 1pc.
Russia is adding to the forces lining the Ukrainian border, despite continued assurances that it will not invade. US Secretary of State Antony Blinken amplified his warning against a Russian invasion of Ukraine, saying "a single additional Russian force" entering Ukraine "in an aggressive way" would result in a severe response by the US and its allies.
The US sold some 380,000t of wheat last week, above expectations of 280,000t. It seems the US does its best work on a higher market. We have seen increased focus in the longer-range forecasts for the US plains which are hotter and dryer than normal. While not massively accurate, they add another tick in the "buy" column when fund managers are throwing around inflation hedges. A glance at the major exporters carry-out will add to support
Corn has ample support at the moment, and solid export demand has now been added to firm domestic US basis. South America has a long way to go and the US is the only game in town.
Depending on how you look at it, funds remain either slightly short or flat Chicago wheat futures while still maintaining solid length in Kansas and Minneapolis. Given recent price action in the Dow, it seems logical that the inflation trade is heavily invested.
Australia
Local markets were relatively unchanged as Friday came to a close. SA quality wheat continued to pick up a bid with H2 wheat trading at A$405/t Port Adelaide. Interest in for SFW1 wheat in the Port Kembla zone picked up, with ex-farm parcels and in-store parcels trading at firmer values. Barley remained supported over the week and continued to be bid, but liquidity remains thin.  Canola was volatile again, and with large moves offshore, we saw local values up $5-6/t.
A deluge of rain hit South Australia's Eyre Peninsula in recent days, with some areas recorded their biggest falls for January in history, and more than 250 millimetres recorded for the weekend. This caused flooding and havoc across the region. It has set up good subsoil moisture for the coming cropping season, although there will be some work to do in preparation with big gutters ripped through paddocks,  and then getting on to them and spraying summer weeds.
Grain Central: Get our free tri-weekly cropping news straight to your inbox –
Click here