Overview of currency and futures markets: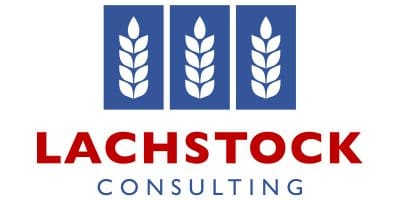 Lower for grain and oilseeds.
CBOT Wheat May contract was down -1.25c to 421c,
Kansas wheat down -4.5c to 428c,
corn down -2c to 356.75c,
soybeans down -8.75c to 991c,
Winnipeg canola down -13.3$C to 488.3$C,
Matif canola down -2.25€ to 405.5€.
The Dow Jones down -17.45 to 20643.84,
Crude Oil down -0.35 to 47.68c,
AUD down to 0.762c,
CAD up to 1.334c, (AUDCAD 1.018)
EUR down to 1.078c (AUDEUR 0.707).
Corn
Corn lower again on technical weakness and a fund community, which keeps adding to their short positions. Export sales were strong at 1.35Mt, while ethanol production was slightly lower, but still streaks ahead of last years production. Next week will be interesting with large increases to the short position expected in the Commitment of Traders (COT) report , plus the USDA's quarterly stocks and planting intentions report.
Soybeans
Beans lower again, failing to hold the $10 level. The South American crop size is putting pressure on beans, lowering cash markets and reducing the Chinese bid. Export sales were reasonable at 738,000t. Soybean oil was well bid from the open rallying before closing lower. The catalyst for the rally was the US National Biodiesel Board making a complaint against Argentinian and Indonesian biofuel producers with the suggestion that they are dumping.
Canola
Canola was hit hard. It began with some mild speculative selling, but rumors of export cancellations lead the market through technical support, which triggered sell stops. The CAD was roughly unchanged and palm oil was lower.
Wheat
Wheat was lower again as funds continue to sell it down, wheat open interest¹ was up for the 16th day in a row. The market showed strength early, export sales were positive at 419,000t, but funds kept selling. The weather forecast is suggesting an increased chance of rainfall, which is not helping potential buyers. As is the situation in corn, the COT report  will be interesting ahead of next weeks USDA reports.  May wheat is now only 15 cents off its January lows.  It feels hard to justify further selling from here given the uncertainty that lies ahead.
Australia
Australia's forecast is pretty mild for the next 8 days, with only light showers expected for parts of NSW. The AUD has closed lower which is a positive for growers looking to sell, liquidity has been reasonably low on the break in futures/rally in currency. Despite the slow down in liquidity boats keep getting loaded, with exports progressing well, barley is expected to achieve over 7Mt and wheat looking comfortable at 19Mt. Barley is the one to watch, with limited carry-in and strong export demand, the market may oversell available supplies and force domestic demand to ration.
¹Editor's note : Open interest represents the total number of contracts either long or short that have been entered into and not yet offset by delivery. Each open transaction has a buyer and seller, but for calculation of open interest, only one side of the contract is counted.