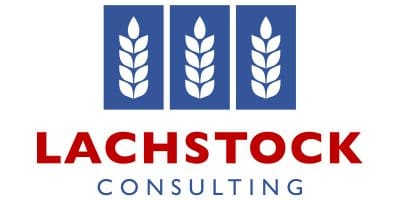 Higher for grains and oilseeds.
CBOT wheat up 9.5c to 531c,
Kansas wheat up 11.25c to 551.75c,
Corn up 3.75c to 408.5c,
Soybeans up 8.75c to 1039.25c,
Winnipeg canola up C$2.50 to $535.20,
Matif canola up €1 to €359.25,
Dow Jones up 52.40 to 24886.81,
Crude oil down $US0.43 to $71.77 per barrel,
AUD down to 0.756c,
CAD up to 1.282c (AUDCAD 0.970),
EUR down to 1.170c (AUDEUR 0.646).
Wheat
Despite a stronger US dollar, production uncertainty kept wheat supported. Implied volatility in July Soft Red Winter wheat went out at 31.125 per cent. In combination with concerns for Canada and eastern Australia, Black Sea dryness was the driver overnight. No-one has been talking about China trade and wheat in the same sentence yet, but if China is completely opening things up, then the US may lean on China to fullfil its old WTO pledge of importing 9 million tonnes (Mt) of wheat. Feed wheat would be a welcome addition to their ration. Last year, China had a quota for 5Mt of wheat, but only imported 2Mt. Russian prices were stronger by $1 per tonne, thanks to dryness concerns. India's government increased its wheat import tariff from 20pc to 30pc, and Algeria has not yet booked anything in its most recent tender.
Corn
Corn found support from global production concerns, wheat and bean strength, and rumours that China's US import quota for corn would increase. Last year, China's quota was 9Mt but it only took 3Mt of corn, and the talk is that the US is trying to push it to take 5Mt. With declining conditions in the Black Sea and Brazil, the potential for global balance sheet declines and increased US export demand puts a lot of pressure on this year's US corn yield. Weather in the US is okay for now, but getting hotter and dryer leading into the weekend.
Soybeans
Soybeans were higher thanks to renewed Chinese buying interest for US seed. SinoGrain and Cofco, Chinese state-owned trading companies were in the market making inquiries, which fed speculation that China were commencing a stock piling program that would be supplied from the US. Soymeal was up $3.20 per tonne, while soy oil was up 19 cents.
Canola
Canola found support from stronger vegoil markets and world trade speculation. If a Chinese Soybean stock piling program does eventuate it should indirectly benefit rape oil as crush margins will increase as bean supplies tighten.
Australia
Aussie markets were very strong yesterday, despite beneficial rains in Western Australia and the stronger currency. The eight-day forecast is improving for WA and Victoria. Victoria has 15-20 millimetres of rain forecast with decent coverage, while the weight behind the WA forecast increases to 25-50mm. The key driver behind east coast price support is the complete lack of moisture in New South Wales. There is nothing on its eight-day forecast, which takes us into negative production territory, which is panicking consumers and running the market up.