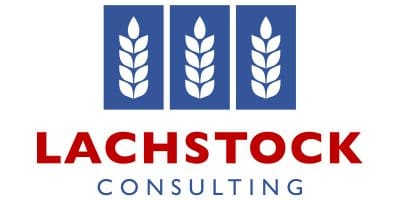 Lower for grains and mixed for oilseeds.
CBOT wheat down -0.75c to 530.25c,
Kansas wheat down -2.75c to 549c,
corn down -4.25c to 404.25c,
soybeans down -3.5c to 1035.75c,
Winnipeg canola up 3.79$C to 539$C,
Matif canola up 3.75€ to 363€.
The Dow Jones down -75.05 to 24811.76,
Crude Oil down -1.13c to $US70.71 per barrel,
AUD up to 0.757c,
CAD up to 1.288c, (AUDCAD 0.976)
EUR up to 1.172c (AUDEUR 0.646). 9.5c to 531c,
Wheat
Wheat finished fractions lower, 15 cents off the day's highs after reaching a new high not seen since July last year. Implied volatility in July Soft Red Winter (SRW) wheat futures went out at 31.375pc. The market reached a point where buyers were exhausted, which led to the sharp declines.
Fundamentally there are no major changes to global production, concerns for Black Sea, Canada and Eastern Australia are all persisting.
Export sales came in at 454,000t vs. market expectations of 250,000t. Algeria bought 675,000t of French wheat at US$208-210/t free on board (fob).
Corn
Corn found pressure from grower selling, which was noted due to reasonable new crop weather in the US and seasonally high prices.
Weekly export sales came in at 1.13 million tonnes (Mt), which was at market expectations.
Potential China imports of up to 5Mt US corn continues to be the popular working theory that could spill off from trade discussions.
The corn balance sheet is a big one, so moves higher are met with grower tonnes, this is natural and the price outlook remains positive.
Soybeans
Soybeans finished with mild losses, with politics contributing to a softer tone across all commodities.
The US government's cancellation of the North Korean summit in Singapore, as well as tough talk on car import tariffs, contributed to the softening.
Weekly export sales were negative in old crop with cancellations attributing to -139,500t. New crop sales were 340,000t. There was a flash sale announcement today, announced for 264,000t of beans to "unknown".
Soymeal was down $3.40/t, while soy oil was unchanged.
Ideas of Chinese soybean imports are growing with talk of an additional 7Mt on top of normal demand, as China builds stocks and reduces the trade deficit.
Canola
Canola was well bid with concerns building for new crop production in Canada, due to dryness in the Prairies and reports of early damage associated with late emergence.
Canola was not a follower today, trading its own balance sheet and threats.
Australia
Aussie markets were quiet yesterday, despite new highs in futures. Good forecast rainfall in WA and a timely top up for most of Victoria were enough to reduce the trade's appetite.
The bid was also discouraged by rumours of UK feed wheat imports into Queensland. In reality the costings do not make sense for this to occur, given that WA wheat will work in at cheaper values. We do not buy into this rumour for now.
NSW is still in trouble with no forecast rainfall. This is the contributor to east coast price strength and for good reason. We are getting to the pointy end of things there and the rain hasn't fallen. Hard to see prices breaking too hard with this occurring.
Source: Lachstock Consulting