US markets were shut for a public holiday.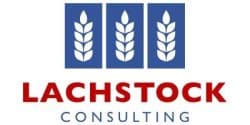 MATIF wheat March 2023 contract down €4/t to  €315/t;
Winnipeg canola March 2023 contract was down C$10.40/t at $812.70/t;
MATIF rapeseed February 2023 contract up €1/t to €586.50/t;
ASX Jan 2023 wheat contract settlement price A$428/t;
ASX Jan 2023 barley contract unchanged at A$327.50/t;
AUD dollar firmer at US$0.676.
International
The opening of the Ukrainian export corridor is only part of the story. The massive barrage of missiles that have targeted power infrastructure throughout the Ukraine has left a slab of the country without power, including the port of Odessa. With shipping delays reaching out to two weeks the cost of execution is getting punchy. Meanwhile, both Russia and the Ukraine sold a bunch of wheat to Egypt at USD$361/t CNF. This equates to $1.50/t lower than their last purchase back on the 11th of Nov. Meanwhile, Black Sea wheat futures are US$2/t lower. Chicago wheat has dropped $9.70/t over the same period 
The USD has moved closer to the 68 resistance level post the November Fed Reserve minutes which laid the ground for moderate rate hikes. Technically, the inverted head-and-shoulders sets the resistance level at 0.687.
Australia
Local markets round out the week feeling the harvest pressure that is now starting to ramp up. With a clear run of weather, trade markets were a few bucks softer across the boards. Jan ASX continued to find weakness whilst it was wide bid offer spread and settled a further $7/t lower by the close.
Grower bids on the boards were all off by the days end with SA grower bids on wheat and barley all coming off $10/t. Buyers were getting their fill for the day as headers got back on the paddock and growers let more go. With a clear weekend ahead we will see great progress. 
Canola also found further weakness with bids off $20/t in WA and in the eastern states. Whilst there is appx 905,000t to be loaded this month and into December, but with current values do we see the grower start to shut up shop with selling with bid prices off $50/t for the week. 
.
Grain Central: Get our free news straight to your inbox –
Click here