Canola markets eased about 1pc. Wheat and corn markets rallied about 2pc.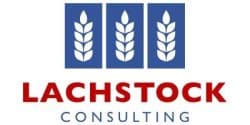 Chicago wheat gained 10.40usc/bu, Kansas was up 18.20usc/bu and Minni up by 13.00usc/bu. Matif milling wheat was up EUR$6.00 while the Black Sea contract was unchanged at USD$353.25/mt. Corn rallied 14.20usc/bu, while beans were up 37.40usc/bu, meal was USD$16.30/st higher and beanoil was lower by 0.51usc/lb. Matif canola lost EUR$5.75/mt and Winnipeg was down CAD$7.30/mt. The Dow was up 91 points and the Aussie went out at 0.69570
International
Despite the Russian missile strike of a military ship in Odesa, Ukrainian officials say they are moving forward with implementing the deal to restart grain exports. Ukraine's Infrastructure Minister hopes the first shipment will be this week from Chornomorsk and from other ports in the agreement within two weeks. The minister says the deal included no limits on the volume of grain exports and also includes the shipment of fertilizers from Ukrainian ports.
Russia's Gazprom announced yesterday that they will be cutting flows to Nord Stream 1 to just 20pc of its capacity, starting Wednesday, citing a turbine repair as the reason. The pipeline had just been turned back on last week after a 10-day maintenance shutdown that caused widespread concern through Europe that Russia may not return supply to normal. Even prior to the maintenance shutdown, flows through Nord Stream 1 were running at a reduced rate of roughly 40pc of capacity.
USDA spring wheat conditions fell 3pc to 68pc good/excellent while market expected 71pc and winter wheat was 77pc harvested up from 70pc last week while the market was expecting 82pc. Corn conditions were down 3pc to 61pc good/excellent while the market was looking for conditions to be down only 1pc. Soybean conditions fell 2pc to 59pc good/excellent while the market was looking for 60pc.
MARS yield outlooks for EU summer crops, including corn and sunflowers, have been "substantially reduced" by hot and dry weather. Corn yield estimate was cut to 7.25 t/ha, down 8pc from June. The areas worst affected by drought include parts of Spain, Italy, France, Germany, Romania and Hungary.
Australia
Current crop bids on wheat and barley started the week softer by $5-10/t for wheat and $5/t for barley. New crop values were also softer. Jan ASX East Coast wheat traded down to $411, finishing down $4 from Friday's settlement price.
Port wait times blew out to 30 days in Kwinana this week up from 25 days last week. Wait times also increased in Geraldton, Port Kembla, Newcastle and Brisbane. There were 26 vessels anchored at Australian ports.
Grain Central: Get our free news straight to your inbox –
Click here