Overnight markets: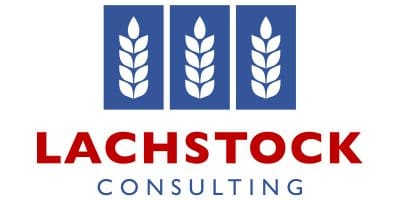 Lower for grains and oilseeds.
Volume was low today as the US prepares for a long weekend, with markets closed on Monday. Some macro influences weighed on grain markets today. Crude oil was under pressure on the back of an Organisation of the Petroleum Exporting Coountries' (OPEC) decision to keep production cuts at current levels, the market was expecting further cuts, so prices fell. 
CBOT Wheat down -1.75c to 444.25c,
Kansas wheat down -1.5c to 449c,
Corn down -2c to 377c,
Soybean down -8.75c to 941.5c,
Winnipeg Canola down -4.40$C to 493.9$C,
Matif canola down -3.25€ to 357.25€.
The Dow Jones up 70.53 to 21082.95,
Crude Oil down -2.65c to 48.71c,
AUD down to 0.745c,
CAD up to 1.348c, (AUDCAD 1.005)
EUR down to 1.121c (AUDEUR 0.664).
Wheat
Wheat opened strong on a wet and cold forecast in the US, but could not finish off. There was a lot of chatter early in the session, suggesting all the reasons why wheat was poised for a rally: wet conditions causing crop damage and disease; wheat replacing corn in the feed ration due to low protein and quality etc. But it could not pull through. Premiums for quality are starting to creep in as the potential for limited supply is realized. Volatility in July contract closed at 21.25 per cent.  Globally there are still concerns stemming from hot and dry conditions in Europe and now the Ukraine, while Russia has frost concerns and Canada has planting delays.
Corn
Corn was punchy to start but could not finish it off, with outside weakness and USD strength weighing in on things, forcing a technically weak close. Export sales in old crop were lower than market expectations, though well ahead of the USDA's forecast. While new crop sales were disappointing and well below USDA's figures.
Soybeans
Soybeans were stronger to begin with, but reversed to forge new 13 month lows. Pressure came from declining crush margins in China and renewed selling interest from South American farmers on USDA strength. There were also rumours of China washing out of some bean sales, which adds another element of pressure.
Canola
Canola lower after getting heavy pressure from weaker oilseed complex, even a stronger CAD could not help today.
Australia
Australian cash prices could be slightly higher today on weakness in the AUD, though as advised yesterday this is more likely to occur in barley than wheat, where we have a tight balance sheet and ongoing demand. Weather wise the forecast looks unchanged on yesterday, still dry for SA and WA, wet for Victoria.
Source: Lachstock Consulting