Markets made solid gains on Tuesday.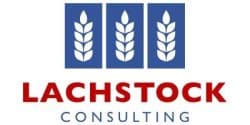 Chicago wheat gained 34.60usc/bu, Kansas was up 37.60usc/bu and Minni was up by 44.60usc/bu. Matif milling wheat was up EUR$12.75 while the Black Sea contract gained USD$2.75/mt. Corn rallied 15.60usc/bu, while beans were up 57.00usc/bu, meal was USD$24.70/st higher and beanoil was lower by 0.29usc/lb. Matif canola was up EUR$11.75/mt. The Dow lost 229 points and the Aussie went out at 0.69435
International
Russia targeted the region of Odessa with missiles early on Tuesday, three days after a separate strike on the port. This will cast further doubt on the deal between Moscow and Kyiv, to allow the export of grain, actually resulting in exports. Ukrainian officials also reported attacks on Kharkiv in the north and Mykolaiv in the south.
The Joint Coordination Centre (JCC), established as part of the deal to resume grain exports from Ukraine, has started work in Istanbul, Russian news agencies reported, citing Russia's defense ministry. The Russian delegation to the JCC will arrive in Turkey today and begin work in a four-way format, alongside Turkey, Ukraine and the United Nations. Cargo ships carrying Ukrainian grain are most likely to undergo inspections at the Turkeli Anchorage near the Bosphorus Strait, Russia's TASS news agency reported. Representatives of JCC will inspect ships when they enter and exit the Bosphorus Strait
The EU has agreed to a deal to curb natural gas consumption starting next week, the latest show of solidarity against Russia. The reductions will initially be voluntary, but they could become binding should an energy supply crunch cause an emergency. The agreement came less than 24 hours after Russia's state-owned gas monopoly, Gazprom, said that it would further reduce the amount of natural gas it sends to Germany, Europe's biggest consumer of Russian gas.
The IMF has said in a new report that the world could soon be on the brink of a global recession as the economies of the U.S., China and Europe slowed more sharply than anticipated. It said the probability of a recession starting in one of the Group of 7 advanced economies was now nearly 15 percent, four times its usual level. And it said some indicators suggested that the US was already in a "technical" recession, though most economists didn't think it yet met the formal definition.
According to Agritel, France is expected to harvest 33.44 million tonnes (Mt) of soft wheat in 2022, down from 35.43Mt last year. The season was marked by harsh weather, including frost, drought, hail and scorching heat, which spurred a strong variability in yields.
Australia
Southern zone current crop wheat markets took a $15-20/t dive yesterday, both delivered and port. New crop held some ground over the course of the day.
The weather forecast is looking relatively dry in all states over the next 4 days with rain starting to build on Sunday across large areas of WA, SA, Vic and southern NSW. Northern NSW is forecast to receive less than 10mm and southern Qld less than 5mm.
Grain Central: Get our free news straight to your inbox –
Click here