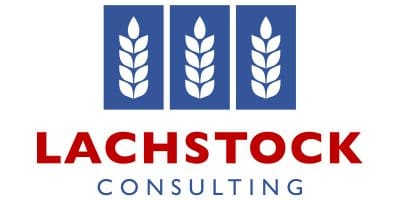 Lower for grains and mixed for oilseeds.
CBOT Wheat down -4 to 515.25
Kansas wheat down -3.75 to 518.75
Spring Wheat down -1.75 to 589.75
CBOT Corn down -2.75 to 364.75
Matif Corn up €1 to €175.5
Soybeans down -4.5 to 861.5
Winnipeg Canola up 1.4 to 499.1
Matif Canola unchanged at €374.75.
Dow Jones up 57.38 to 26831.32
Crude oil up 0.98 to 76.03
AUD down to 0.71203
CAD down to 0.77795
EUR down 1.15139
Soybeans
Beans finished with mild losses in a low volume low range session. They did hold up surprisingly well, given the weakness in meal and beans which were -$3.9 and -0.37 points. The supporting factor here was quality and volume concerns for the unharvested US crop which is currently copping heavy moisture.
Corn
Corn suffered minor losses as the market focussed on better than expected yield results reported as harvest progresses further. This negativity was partially offset by moisture that is causing harvest delays and potential yield and quality downgrades.
Canola
Canola was mix across both contracts with Winnipeg continuing to find a bid as weather threats panic shorts, who chose to ignore wider vegoil market weakness today.
Wheat
Wheat finished lower, after opening strongly on weather/quality concerns in Canada and potential frost issues in Argentina. This saw Dec futures test the 200-day moving average, but it couldn't sustain momentum after the Russians came out with a different tone on their phyto related export controls. Their actions on export controls remain unclear and it appears yesterday's comments served as a warning to exporters who are shipping sub-standard quality, this will indirectly impact export pace given that Russian quality is not known to always meet spec. Implied vol in Dec SRW finished at 22.62%, Matif Wheat was up €1.25 to €201.25 and Dec Black Sea Wheat was down -0.5 to 249. Wheat continues to have a noose around its neck, until Russian prices converge with US prices. The export pace in Russia suggests this will happen late this year or early next year.
Australia
Aussie cash prices started lower yesterday before finishing well bid as the market determines that the upcoming rainfall on the east is only a summer crop concern, while the rains in WA appear to have been discounted enough already. Crop conditions in Victoria continue to deteriorate with ongoing concerns for hay losses and frost damage. Thankfully WA is capping upside due to its pricing at import parity, but we can't afford to let WA look too cheap to anyone outside Australia this year.