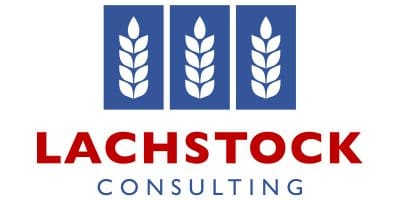 Higher for grains and mixed for oilseeds.
CBOT Wheat up 9.75 to 519.25
Kansas wheat up 11 to 522.5
Spring Wheat up 14.25 to 591.5
CBOT Corn up 1.75 to 367.5
Matif Corn up €0.5 to €174.5
Soybeans up 8.25 to 866
Winnipeg Canola up $3.1 to 497.7
Matif Canola down €-0.25 to €374.75
Dow Jones up 122.73 to 26773.94
Crude oil unchanged at 75.04
AUD  down 0.719
CAD up to 0.779
EUR down to 1.15479
Soybeans
Soybeans finished higher in a low range session, closing just below technical resistance. Soybean Meal was up $1.3 per tonne and Soy oil was down -0.37 points. Nothing new at present in beans, there is a large short in the market encouraged by limited demand and large US supplies. But it is getting more vulnerable the longer time goes on. Current prices are not encouraging a large new crop bean plant, so a short position here has a narrow window before the market starts looking forwards.
Canola
Canola finished with solid gains in Winnipeg as Canadian weather threatens harvest quality and yields. Matif didn't match the enthusiasm, but it has been slowly gaining over recent sessions so due to give some back.
Corn
Corn finished fractions higher, overcoming some selling pressure earlier on. There seems to be underlying buying support in corn now thanks to the strong demand profile, short fund structure and limited amount of US grower selling.
Wheat
Wheat finished stronger with export concerns in Russia awakening a market that's been asleep at the wheel. It did retreat at one point to make new fortnightly lows but recovered as sellers disappeared. Implied in Dec SRW finished at 22.125%. Matif Wheat was down €-1.25 to €200 and Black Sea Wheat was down -0.5 to $249.5. Spring wheat was the leader today, with quality declines in Canada adding support to the already tight global protein balance sheet. A Reuters article cited that Russia will be placing export suspensions on 30 of its grain loading ports for Phyto reasons. Bulls see this as a backhanded way for the government to control export pace, but some see it as a simple attempt to improve their quality profile after several complaints from long term customers.
Australia
Aussie markets were softer yesterday on the West Coast, which transpired onto the East Coast in limited volume. The weather forecast remains promising in both WA and NSW which should encourage a softer market in the short term. Buyers should see this as an opportunity, given the number of acres we are losing in NSW and Victoria due to hay cutting.