Overview of futures markets: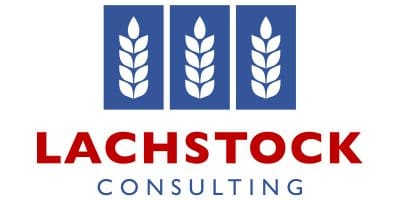 It is all red across the board with losses recorded in wheat, corn, soybeans and canola. Funds were in a buying mood as we wait in anticipation for next week's USDA report which will outline updated production and supply and demand figures.
CBOT Wheat was down -3.5c to 432c,
Kansas wheat down -5.25c to 460.25c,
corn down -3c to 372.75c,
soybeans down -14.5c to 1026.75c,
Winnipeg canola down -$C3 to $C532.4,
Matif canola down -€1.75 to €419.5.
The Dow Jones down -112.58 to 21002.97 ,
Crude Oil down -1.27c to 52.56c,
AUD down to 0.75714c,
CAD down to 1.33838c, (AUDCAD 1.01373)
EUR down to 1.05054c (AUDEUR 0.7207).
Soybeans
The bean market had a tough session losing 14.5c after big production estimates by Informa crop forecaster have Brazil at a staggering 108Mt compared to USDA figures of 104Mt. Export sales were pegged at 427,700t for old crop versus market ideas of 400,000t which is comfortably ahead of USDA expectations of 122,000t.
Canola
 Canola markets stumbled across some underlying support created by a rally in palm oil and a fall in the Canadian dollar. The EU Commission had increased their expected rapeseed production estimates to 22.1Mt, which is an increase of 400,000t.
Corn
Corn exports sales reached 692,400t which is ahead of USDA expectations of 486,000t, although the market was looking for 800,000t. A big South American production idea was the catalyst for the initial loss as Informa pegged the Brazilian corn crop at 91Mt compared to most other estimates between 85-85mil.
Wheat
Wheat export sales hit 353,200 tonnes for old crop and just short of 100,000t for new crop. The market was looking for 400,000t with 228,000t required to meet USDA expectations. 190,000t of that is made up of Hard Red Winter along with 117,900t of Hard Red Spring. There has been continued discussion surrounding the ongoing spending spree currently being undertaken by Egypt which has resulted in prices reaching their greatest monthly gain in over a year. Some have suggested that the heavy buying comes on the back of concerns that local growers will avoid selling at harvest time in an attempt to hedge against their currency. Many suggest that the buying will dry up in April and May as their harvest comes into full swing.
Australia
 In Australia the big talking point still surrounds the long term weather forecast and the possible return of El Nino and the possible effects this might have. It has currently come down to a coin toss with the Bureau of Meteorology currently putting forward a fifty percent chance of El Nino in 2017. If this is to occur it may bring about lower than average rainfall for the eastern states and higher temperatures to go with it.
Source: Lachstock Consulting