Wheat, corn and markets in the oilseeds complex all firmed, mostly more than 1pc.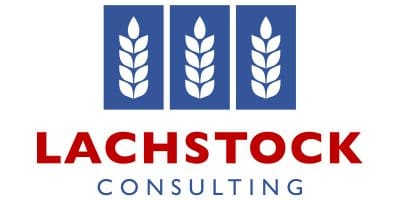 Chicago wheat March contract up US9.25cents per bushel to 786.25c/bu;
Kansas wheat March contract up 8.75c/bu to 802.25c/bu;
Minneapolis wheat March up 17.75c/bu to 920.25c/bu;
MATIF wheat March contract up €1.50/t to €278.75/t;
Corn March contract up 10.75c/bu to 636c/bu;
Soybeans March contract up 21.75c/bu to 1470c/bu
Winnipeg canola March 2022 contract up C$10.50/t to $1017.60/t;
MATIF rapeseed February 2022 contract up €9.50/t to €755.50/t;
ASX March 2022 wheat contract unchanged at $370/t.
ASX Jan 2023 wheat contract unchanged at $365/t.
AUD dollar weaker at US$0.697
International
Soybean oil was up 1pc, soybean meal firmed 2pc, and Black Sea wheat was down $0.50/t in Friday trading, while the Dow Jones Industrial Average firmed 2pc.
Wheat finished the week with a bang in US futures trading. While there is some relief about the forecast for the US' HRW wheat areas,there is also an Arctic blast heading to much of the SRW belt. Predicated are temperatures of -20 degrees Celsius versus -7 as the normal minimum for this time of year.
US corn remains the poster boy for both domestic and international demand. Corn values are also being elevated by the Russia-Ukraine tension, given China's program for importing Ukraine corn. Dalian corn has reflected this uncertainty, trading at levels on Thursday and Friday not seen since May last year.
Argentine wheat exports had their best December in history, reaching 2.27 million tonnes (Mt), according to the Rosario Stock Exchange (BCR). Thus, the twelfth month of the year and the first of the cereal commercial campaign closed with record volumes for an amount never recorded before, in a context where the final production was 22.1Mt.
US Senators Bob Menendez and Jim Risch, the two top senators on the Foreign Relations Committee, said Sunday they are confident they will get a bipartisan deal on Russian sanctions when the Senate comes back from recess.
Australia
Markets locally were somewhat subdued over the week despite further confirmation that Australia is still the cheapest grain globally. Reports that the Philippines feed wheat tender traded at USD$356-359 CNF which, back of envelope puts 72 kg/hl type feed wheat at AUD$405/mt track vs values on Friday around AUD$340-50/mt
More rain on the way with 80-100mm forecast for the Darling Downs. Many growers are focused on getting an early sorghum harvest in the bin so quality will be watch closely. Based on export margins, Australia is set to export just under 2mmt this upcoming marketing year but this program will be sensitive to quality.
Grain Central: Get our free tri-weekly cropping news straight to your inbox –
Click here