US markets on Monday were closed for their Memorial Day holiday. EU wheat and Canadian canola eased almost 2pc.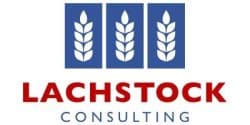 MATIF wheat September contract down €8/t to €406.75/t;
Winnipeg canola November 2022 contract down C$2.80/t at $1073.40/t;
MATIF rapeseed November 2022 contract down €13.25/t to €813.25/t;
ASX July 2022 wheat contract unchanged at $466.30/t;
ASX Jan 2023 wheat contract unchanged at $470/t;
AUD dollar firmed to US$0.720.
International
Following yesterday's Memorial Day holiday in the US, markets reopened today; Chicago wheat down 5usc/bu, Chicago corn down 2usc/bu, and soybeans up 1usc/bu.
Russian President Vladimir Putin reportedly told President Macron and Chancellor Scholz that Moscow was willing to discuss ways to make it possible for Ukraine to resume shipments of grain. According to the Kremlin, Putin has told the leaders of France and Germany that Moscow is ready to look for ways to ship grain stuck in Ukrainian ports but demanded the West lift sanctions. Putin said the difficulties in supplying grain to world markets were the result of "erroneous economic and financial policies of Western countries". "Russia is ready to help find options for the unhindered export of grain, including the export of Ukrainian grain from the Black Sea ports," and that "An increase in the supply of Russian fertilisers and agricultural products will also help reduce tensions on the global food market, which, of course, will require the removal of the relevant sanctions."
CNN is reporting that new satellite imagery shows that a Russian freighter full of grain allegedly stolen from Ukrainian farms has arrived in the Syrian port of Latakia, its second trip within four weeks. The new images show the bulk carrier MV Matros Pozynich at Latakia on 27 May. It is one of three ships that have been loading grain in the Crimean port of Sevastopol since the Russian invasion of Ukraine. It was last seen in Sevastopol on 19 May and subsequently tracked transiting the Bosphorus Strait and south along the Turkish coast. It's estimated that the ship can carry about 30,000 tonnes of grain.
Australia
Local markets kicked off the week relatively unchanged and trade was thin. We did see some new crop Victorian barley activity. Current crop site access in Victoria is causing execution headaches with weather conditions knocking sites out for the week and buyers having to turn back into the prompt market to access grain.
Grain Central: Get our free news straight to your inbox –
Click here