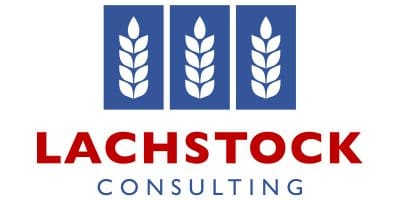 CBOT Wheat was up 0.75c to 508.75c
Kansas wheat up 3c to 504.25c
corn up 4.5c to 371.25c
soybeans up 6.25c to 875.25c
Winnipeg canola down $C4.30 to $C478.20
Matif canola down 1.75€ to 375.75€
Dow Jones down -109.91  to 25270.83
Crude Oil down $0.83 to $62.86,
AUD down to 0.7195c
CAD down to 1.3089c, (AUDCAD 0.94158)
EUR up to1.13872c (AUDEUR 0.6321)
Soybeans
There was some further follow through buying in beans on Friday, with the market seeing the potential for progression in a trade deal between China and the US to be made over the weekend ahead of the Tuesday mid-term elections.  Whilst most traders are less than confident on what this political merry-go-round will bring, it is a risk that some didn't want to take into the weekend.  As we sit on the back end of that weekend now, there is nothing new coming out of the trade discussions.  The Presidents Chief Trade Advisor, Larry Kudlow, was quoted on Friday saying "We're not on the cusp of a deal, there is no massive movement".  On Sunday, Kudlow stated "that President Trump is willing to make a trade deal with China, as long as certain conditions are met that will be fair to the U.S.  President Trump told me he would make a deal with China, but it has to be a deal that is strong and in America's interest….Any deal, which will take a while to put together, must be in America's interests….And we have not heard from China, with respect to our asks. We have not yet heard their position. So we have got to wait on this".  So read into that what you may, seems there is a political position to promote resolution but what is actually happening behind closed doors is anyone's guess!  The bean market will continue to trade the rumour mill and twitter feeds this week with the volatility likely to stay high into the elections and then USDA report on the 8th.  USDA baseline estimates released on Friday estimate 2019 soybean acreage at 82.5 million acres, down 7.4% from 2018.
Canola
The Canola market was less confident on Thursday's rumours playing out and combined with strong farmer deliveries the market sold off.
Corn
Corn found support with 200kmt sales declared for Mexico.  The USDA also released its baseline estimates for 19/20, with corn area expected to be up 3.3% to 92million acres.   from the bean market in an otherwise dull day in corn trading.  All eyes now move forward to the WASDE report scheduled for Nov. 8.  Expectations are that the trend of lower yields from September to October should see a reduction in yield to below 180bu/acre.
Wheat
USDA's wheat baseline figures for the 2019-20 crop year projects All Wheat plantings at 51.0 million acres, up from 47.8 this season.  The focus for the week ahead will remain export interest ahead of the USDA's WASDE report.
Australia
More of the same in Aussie markets on Friday, only 30 contract traded to round out the week at just over 100 contracts.  The light trading for the week will not change early this week, with Melbourne taking a long weekend with the Melbourne Cup holiday on tomorrow (Tuesday).  Rain around the eastern states will also provide the market with something to think about.
Source: Lachstock Consulting