Overview of futures markets: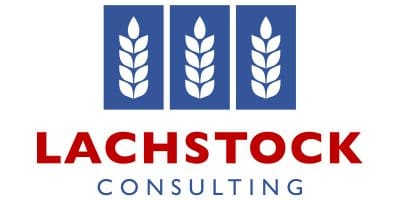 Slight gains for grains, mixed for oilseeds.
CBOT Wheat was up 1.75c to 433.75c,
Kansas wheat up 1.75c to 462c,
corn up 2c to 374.75c,
soybeans up 0.25c to 1027c,
Winnipeg canola up 4.20$C to 536.6$C,
Matif canola down -0.75€ to 418.75€.
The Dow Jones up 2.739 to 21005.71,
Crude Oil up 0.59c to 53.2c,
AUD down to 0.758c,
CAD up to 1.337c, (AUDCAD 1.0150)
EUR down to 1.060c (AUDEUR 0.715)
Soybeans
Beans were flat after experiencing early follow through selling before recovering later in the session. Logistics problems continue to cause delays in getting vessels loaded out of Brazil. The execution delays are a function of the crop size, which is reporting record yields in newly harvested areas. Brazil exported a record number of soybeans in the month of February. And in spite of large crops and record exports the Commitment of Traders (COT) report had the funds increase their long position from 107,400 to 129,800k contracts.
Canola
 Canola stronger on the back of short covering and strength in soy oil. Defying pressure from a stronger Canadian dollar.
Corn
Corn closed slightly higher on some bean/corn unwinding. The COT saw the long position reduced from 81.4 to 70.3. In the US there is a lot of talk of old crop supplies and the increased ethanol/feed usage, reducing the burdensome stocks which have lead the market to recent price levels. With lower new crop acres expected, market appears to have concerns for upside threats, although South American production is not to be ignored with Argentinian harvest reporting large yields.
Wheat
Wheat market was mixed, with conflicting news. Russia is making noises about shifting 4Mt of government owned stocks to make way for next year's crop, this will not be confirmed until the front end of the FOB market starts to trade lower, which it has not done thus far. Market is currently influenced by weather in the US winter wheat belt, along with existing old crop demand from the Middle East. The commitment of Traders report was a large surprise with the short shifting from -47 to -80.9, this should keep wheat well supported in the near term.
Australia
 The Aussie dollar finally broke
on Friday
trading at .759 which is supportive of local pricing. On the weather front, WA has some rain on the forecast in Albany and Esperance and Southern Queensland is expecting some rain later in the week. WA is in no need of rain at present, but the falls in Queensland will be welcome to boost the winter crop moisture profile.
Source: Lachstock Consulting