Wheat the main talking point of the day after another loss. corn, soybeans and canola all near unchanged.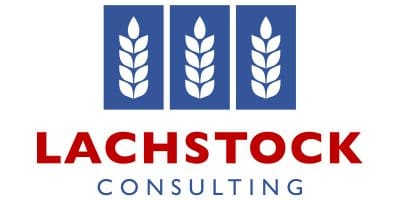 CBOT Wheat was down -7.75c to 486c,
Kansas wheat down -11.25c to 490.5c,
corn up 1.75c to 353.5c,
soybeans up 1.25c to 826.75c,
Winnipeg canola up $C1.7 to $C498.3, and
Matif canola down -€3.75 to €371.5.
The Dow Jones up 20.87 to 25995.87 ,
Crude Oil up 0.12c to 67.89c,
AUD up to 0.72006c,
CAD up to 1.31508c, (AUDCAD 0.94692) and
EUR up to 1.16241c (AUDEUR 0.6193).
Wheat
Wheat's overnight demise has come on the back of considerable selling due to the fact that the global outlook isn't strong enough to justify holding a position, causing a cut-and-run event. The longs had dug their heels in for some time but the fact that major moving averages have given way, coupled with Russian wheat confusion, enough was enough. Russian Ag officials have again stated that there is no plan to adjust their export program at the same time as pegging their grain crop at 105 million tonnes.
Corn
Corn had a lacklustre session overnight as it traded within a very tight range at low volume. Crop forecasting agency Informa have updated their yield forecast with a figure of 178.8bu/ac vs 176bu/ac last month. This doesn't come as a surprise, nor does it have great influence on the market as the discussions over the last few weeks have surrounded the 175-180bu/ac window.
Soybeans
The bean market had slight gains of US1.25c/bu after a fairly steady session overnight. The same news continues to circle with the ongoing trade war and large acres in South America. Informa posted yields at 52.9bu/ac vs 50bu/ac last month. Tomorrows sales are expected at negative 100,000t old + 650,000t new.
Canola
Canola markets remained steady overnight with no new fundamental news. In early September it is difficult to get a hold on yield in Canada. This will ultimately shape the supply and demand picture, which in turn, will provide the market with a bit more direction. Over the last 5 years, July StatsCan yield calls have averaged a 14.4pc increase between their July and December report. The July StatsCan figure was 37.5bu/acre this year which would (if history repeats) equate to 42.9bu/ac come December. Whatever the outcome, Canadian growers seem to have more confidence in their cropping abilities than the markets do.
Australia
As expected the domestic outlook isn't changing a great deal with rainfall remaining the primary focus. WA, SA and Vic are still looking at a dry eight days with a maximum of 5-10mm expected. The Riverina can only expect another 5-10mm over the next week.