DARLING Downs grain trader, A&B Grains, has gone into liquidation, according to a notice published by the Australian Securities and Investments Commission.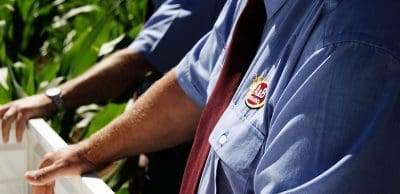 The notice says a general meeting of the members of the company held last Wednesday resolved A&B Grains be wound up, and that Gavin Charles Morton of Morton's Solvency Accountants, Brisbane, be appointed liquidator.
The company operates out of a facility at Oakey on the Darling Downs of southern Queensland.
A&B Grains was established in 1959. Trade sources said it had been a significant trader of sorghum, cottonseed and birdseed, as well as cereals and pulses, over the years.
The reason for the company's winding up of operations is not known, and neither the liquidator nor staff at A&B Grains were in a position to comment.
A&B Grains is not one of the creditors of Blue Ribbon Group, which went into liquidation last month.
Through its website, Grain Trade Australia has notified its members of A&B Grain's position.